UNB economics professor included in the inaugural edition of Who is Who in Greece 2020
Author: UNB Newsroom
Posted on Dec 21, 2020
Category: UNB Fredericton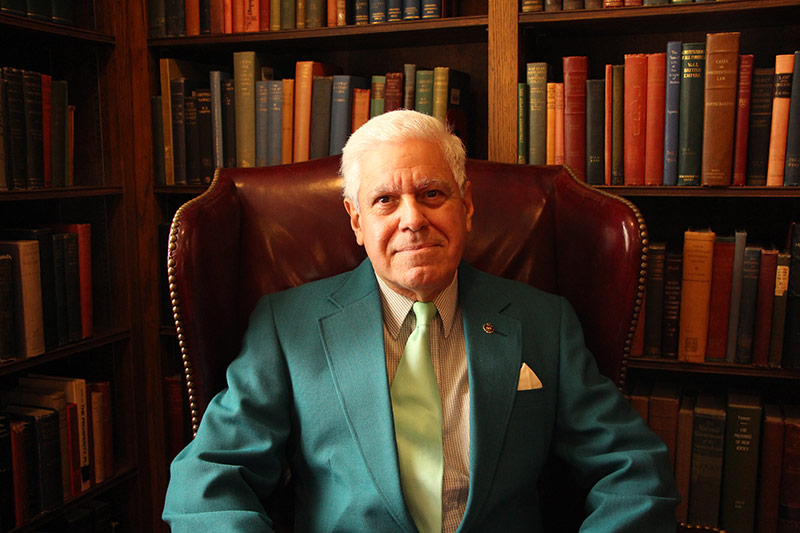 Constantine Passaris, an economics professor at the University of New Brunswick Fredericton has been recognized in the inaugural edition of Who is Who in Greece 2020 for his service to his home country.
Who is Who in Greece 2020 includes short biographical profiles of selected Greek prime ministers and prominent politicians, leading Greek academics and scientists, successful Greek industrialists, shipping magnates and entrepreneurs, as well as celebrated Greek poets, authors and visual artists.
"My inclusion in this elite publication is a distinct honour and a unique recognition," says Passaris. "Particularly since I have not been a permanent resident of Greece since 1968. At that time, I left Greece to pursue graduate studies in Canada. In the subsequent years, I have been a permanent resident of Canada and became a naturalized Canadian citizen. However, I have also maintained close ties with my homeland on many levels."
Passaris has advised several Greek governments and provided advice on international trade issues to the Canadian Embassy in Greece. In addition, he was invited by the Greek Ministry of Education's Quality Assurance and Accreditation Agency to chair many external evaluation committees and external accreditation panels that conducted quality reviews and accreditation assessments for a large number of Greek universities. These reports were subsequently submitted to the European Union.
As a public intellectual, Passaris has delivered keynote addresses and academic papers at international conferences organized by Greek universities and Greek government institutions and has authored numerous opinion-editorial articles for Greek newspapers and electronic media. In addition, he has served for several years as a visiting professor at the International Writer's Centre in Rhodes, Greece. He has also been featured in the Canadian Who's Who since 2003.
Passaris is also one of only a handful of international recipients to receive the prestigious Greece-based Onassis Foundation Fellowship twice. The recipients for this award are selected by an international competition from leading academics and scholars who have achieved an international reputation through their publications.
Media contact: Angie Deveau
Photo credit: Emma MacDonald