LPN-BN Pathway program for licensed practical nurses adds 24 seats
Author: UNB Newsroom
Posted on Dec 17, 2020
Category: UNB Fredericton , UNB Saint John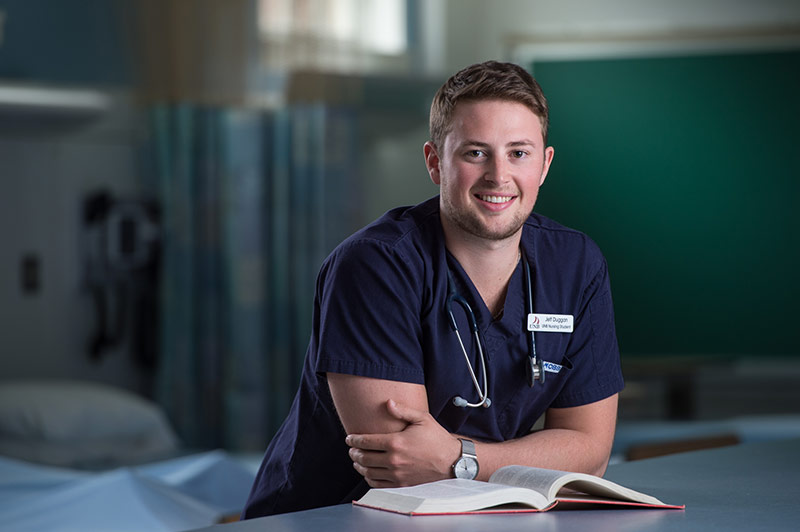 The Province of New Brunswick is providing funding to help licensed practical nurses (LPNs) apply directly to the bachelor of nursing program on the UNB Fredericton campus with the addition of 24 academic seats. This is a direct result of the New Brunswick Nursing Resource Strategy and will double the capacity of the program to 48.
"The Nursing Resource Strategy lays out four key pillars, and this funding will support the enhancement of nursing education in New Brunswick pillar," said Post-Secondary Education, Training and Labour Minister Trevor Holder, who announced the funding in the legislative assembly on Dec. 17. "There has been great interest in the bridging programs which are an excellent way to graduate registered nurses faster. I am extremely proud that in less than 18 months, we have more than quadrupled the number of seats available in this program."
The total number of academic seats is 105, including 25 seats at the Université de Moncton and 32 seats at the Saint John campus of the University of New Brunswick. The total investment is $18 million over 10 years to graduate about 710 registered nurses.
"Filling nurse vacancies is critical to ensuring health care is adequately provided to the public," said Health Minister Dorothy Shephard. "The increased capacity is important because the Department of Health projects a shortage of 130 registered nurses each year unless there is significant intervention."
"Our nursing programs are essential to the health and prosperity of our province and its people," said Dr. George MacLean, UNB vice-president academic (Fredericton). "This is an opportunity to enhance our province's health care system and we are excited to be working in partnership with the Government of New Brunswick to find innovative solutions that work for all of us."
Media contact: Heather Campbell
Photo credit: Rob Blanchard/UNB photo