Lorenzo Society's Virtual Book Club to feature author Sara O'Leary
Author: UNB Newsroom
Posted on Dec 10, 2020
Category: UNB Saint John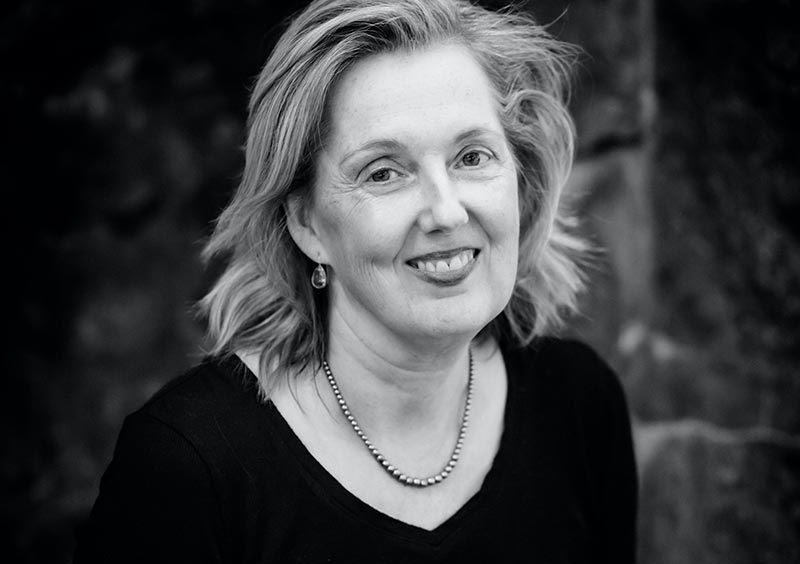 The next Lorenzo Virtual Book Club meeting will be held on Wednesday, Dec. 16, at 7:30 p.m. (AST) and will feature author Sarah O'Leary discussing her first novel entitled The Ghost in the House.
What if a ghost were haunting your house? What if you were the ghost?
Everything in Fay's life is perfect – living in the house she dreamed of as a child, married to a man she loves, and planning her life as an artist. Her life seems full of possibility. Then, late one night, Fay realizes that something has gone wrong.
Sara O'Leary is a Canadian children's writer and novelist. She is the author of a number of critically acclaimed picture books including Maud and Grand-Maud, This is Sadie, A Family is a Family is a Family and When You Were Small. A former literary columnist for the Vancouver Sun and CBC Radio, she now teaches at Concordia University in Montreal. She is the author of a collection of short fiction, Comfort Me With Apples, and a collection of postcard stories, Wish You Were Here.
The Lorenzo Virtual Book Club is a moderated discussion with 12-15 registrants. The conversation will take place on Microsoft Teams and will later be featured in a Facebook Watch party. Important to note is that the registrants can be individuals, book clubs, or groups of friends who have bubbled. Also, participants can be from Saint John, other communities in New Brunswick, other parts of Canada and beyond!
The Lorenzo Reading Series acknowledges the support of The League of Canadian Poets, the New Brunswick Literary Promotion Program, UNB Saint John, and its private reading sponsors.
SPOILER ALERT: The discussion assumes that every participant has read the book prior to the event. Participants should be prepared to hear plot twists and, potentially, the ending.
For more information email lorenzo@unb.ca.
Photo credit: Lauren Soloy