Lorenzo Society's Virtual Book Club to feature writer Samantha M. Bailey
Author: UNB Newsroom
Posted on Nov 13, 2020
Category: myUNB , UNB Saint John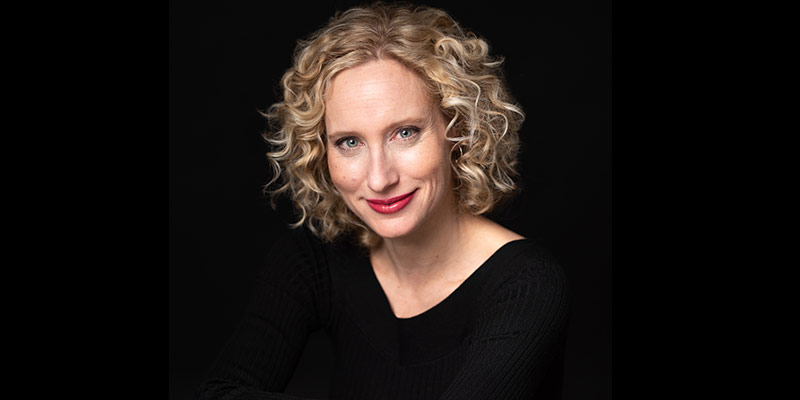 The next Lorenzo Virtual Book Club meeting will be held on Wednesday, Nov. 18, at 7:30 p.m. (AST) and will feature writer Samantha M. Bailey discussing her debut psychological thriller and national bestseller, Woman on the Edge.
A total stranger on the subway platform whispers, "Take my baby." She places her child in your arms. She says your name. Then she jumps...a moment on the subway platform changes two women's lives forever.
Woman on the Edge is a thriller about the lengths to which a woman will go to protect her baby – even if that means sacrificing her own life.
Samantha M. Bailey is a Toronto-based novelist, journalist and freelance editor. Her work has appeared in Now Magazine, The Village Post, and Oxford University Press, among other publications. She was a writer-in-residence for Kobo Writing Life at Book Expo America 2013 and is the co-founder of BookBuzz, a promotional and interactive author-reader event held in New York City and Toronto.
The Lorenzo Virtual Book Club is a moderated discussion with 12-15 registrants. The conversation will take place on Microsoft Teams and will later be featured in a Facebook Watch party. Important to note is that the registrants can be individuals, book clubs, or groups of friends who have bubbled. Participants can be from Saint John, other communities in New Brunswick, other parts of Canada and beyond.
The Lorenzo Reading Series acknowledges the support of The League of Canadian Poets, the New Brunswick Literary Promotion Program, UNB Saint John, UNB Saint John Bookstore, and its private reading sponsors.
SPOILER ALERT: The discussion assumes that every participant has read the book prior to the event. Participants should be prepared to hear plot twists and, potentially, the ending.
For more information email lorenzo@unb.ca.
Photo credit: Dahlia Katz Photography