UNB lab seeking participants for diabetes research
Author: UNB Newsroom
Posted on Oct 8, 2020
Category: UNB Fredericton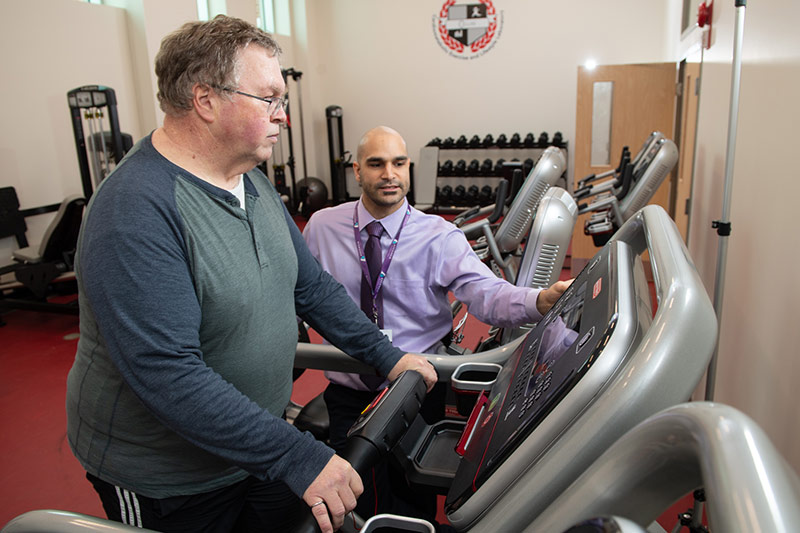 The Cardiometabolic Exercise and Lifestyle Laboratory (CELLab) at the University of New Brunswick is seeking individuals living with prediabetes or Type 2 diabetes to participate in a free exercise program.
Exercise with Diabetes is a program that will identify low- or non-responders – individuals who do not benefit from following the Canadian Physical Activity Guidelines – and assist them in adapting their training to produce beneficial changes.
The program provides fitness assessments, seven months of training with an exercise professional, and small group sessions led by an experienced trainer, all at no cost to the participant.
Drs. Danielle Bouchard and Martin Sénéchal, co-directors of the CELLab, say it's important to personalize exercise programs for individuals who need to improve their blood sugars.
"Recent evidence has shown that more people than originally thought do not experience the benefits they desire following exercise. These individuals are often called 'LOW-responders'. When it comes to chronic conditions like prediabetes or Type 2 Diabetes, it is important to make sure that affordable treatments, such as exercise, are as effective as possible," says Dr. Bouchard.
"Given the high rates of diabetes throughout New Brunswick and the associated costs of medication, personalized exercise prescriptions may help provide an affordable, effective treatment option for all. This project is helping to establish New Brunswick as a leader in diabetes research and may change how exercise is prescribed in the future," says Dr. Sénéchal.
After a brief shutdown due to COVID-19, the project is once again running and still looking for participants. All activities will take place according to Public Health guidelines. Space is limited but anyone interested is encouraged to contact the CELLab at cellab@unb.ca.