UNB hosts virtual Atlantic Provinces Autism Conference
Author: UNB Newsroom
Posted on Oct 1, 2020
Category: UNB Fredericton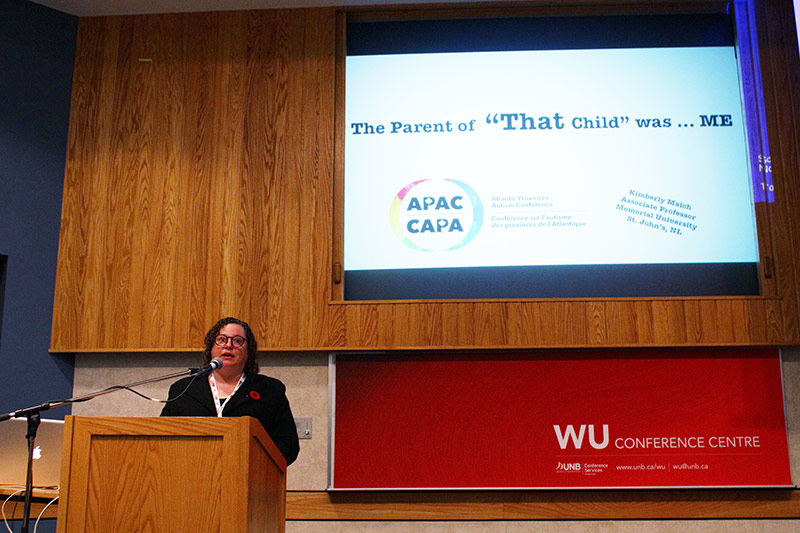 Organizers of the Atlantic Provinces Autism Conference (APAC) are not letting the restrictions of a global pandemic affect the momentum of last year's inaugural event. On Nov. 5, the University of New Brunswick College of Extended Learning will host the second annual APAC, entirely online.
"Last year was a huge success and attendees appreciated the opportunity to come together," says Dr. Michael Palmer, instructor in the UNB department of psychology and organizer of the conference.
Once again this year, organizers are providing a platform for families, practitioners, researchers, government representatives and individuals on the spectrum to come together to share and exchange ideas.
"This year will be a different experience due to COVID-19. Delegates will attend through Microsoft Teams, allowing participation from the comfort and safety of their homes or workplaces," says Dr. Palmer.
Last year's participants asked for more sessions focusing on practical solutions to common concerns which are incorporated into the 2020 theme, A Spectrum of Resources.
A Spectrum of Resources features two keynote speakers who will provide insight into evidence-based treatments and the importance of collaboration in support of those on the autism spectrum. Rounding out the schedule are a dozen breakout sessions featuring personal stories, evidence-based interventions, tips and strategies for parents and professionals, and more.
A bonus for this year's APAC is attendees will have on-demand access to most sessions for 30 days following the conference, making it easy to fit the event into their busy schedules.
"We look forward to hosting an in-person conference in the future," says Dr. Palmer.
The conference is designed for anyone interested in Autism Spectrum Disorders, which includes caregivers, practitioners, educators, and healthcare professionals.
For more details or to register, visit go.unb.ca/apac.
Media contact: Kelsey Pye
Photo: Dr. Kimberly Maich, a keynote speaker at the 2019 APAC in Fredericton. Credit: UNB.