UNB Saint John Athletics, Recreation and Wellness gear up for fall
Author: UNB Newsroom
Posted on Sep 23, 2020
Category: UNB Saint John , myUNB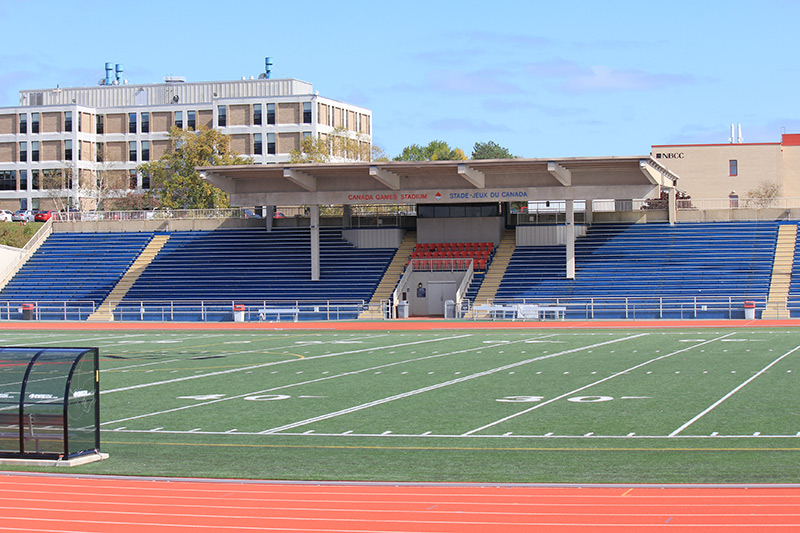 The Athletics, Recreation and Wellness program at University of New Brunswick in Saint John has announced plans for the fall season, with a focus on health and wellness.
The emphasis on creating wellness programs during this unprecedented time aims to get everyone moving and interacting with others whilst maintaining social distancing.
"Many of us did not have the opportunity to exercise as much as we would have liked during the months of isolation at the height of the COVID-19 pandemic," says David Munro, athletics director of the Saint John campus. "That prolonged isolation was not good for most of us in terms of fitness. Our goal during the first semester is to have as much approved outdoor activity as possible."
Lunchtime walking sessions will be on offer throughout the fall, along with regular organized hikes.
"Even simple exercise such as walking and hiking can spark consistent training and fitness habits," adds Munro. "That's the goal for everything we are offering this fall – getting people back into the habit of being active. It is so important to our physical, mental, emotional and social health."
As well as activities on campus, online health sessions have also been launched, many in collaboration with internal and community partners. Virtual Yoga, UNB Saint John Counselling Services' Mindful Moments, Stress Management, Simply for Life's Healthy Eating and the Running Room's Fall in Love with Running are all available to students on campus and remotely.
UNB Saint John Athletics, Recreation and Wellness will also focus on student-led community youth developmental programs this fall.
"What better time for students to develop leadership skills than during a world-wide pandemic," says Munro. "Our students have tremendous ideas, great energy and terrific adaptability. They are important to our programs and community initiatives allow them to grow by giving back as leaders of future generations."
Despite varsity competition being cancelled until January, teams will still be allowed to train, stay fit and sharpen their skills for when games resume. New students will also be able to try out for teams.