UNB's faculty of education to offer International Baccalaureate programs
Author: UNB Newsroom
Posted on Sep 24, 2020
Category: UNB Fredericton , myUNB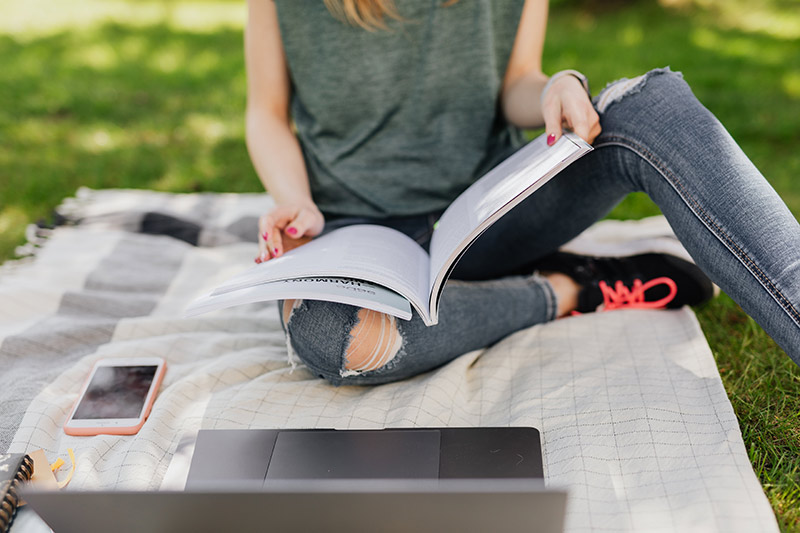 As of fall 2021, students entering the bachelor of education school years program in the faculty of education at the University of New Brunswick in Fredericton will have the opportunity to earn an International Baccalaureate (IB) teaching and learning certificate along with their degree.
UNB is one of three universities in Canada offering the certificate as part of a BEd program, and the only university in Atlantic Canada. When applying for the BEd, students will indicate if they wish to be considered for inclusion in the IB stream of the program. Those enrolled will complete IB-specific program requirements in addition to regular requirements for the bachelor of education degree. There are three areas of specialization within the certification program: primary years, middle years and diploma program/high school.
The International Baccalaureate organization offers high-quality and demanding educational programs at schools across the globe. By setting an internationally recognized standard of educational excellence, the organization is committed to growing a worldwide community of internationally minded learners made up of schools, educators and students.
"The International Baccalaureate certificate program aligns with how our university challenges future leaders to think critically and act independently to create positive change in the world," says Dr. George MacLean, UNB's vice-president academic. "The IB certificate program will enhance and expand career opportunities both locally and globally for UNB grads."
The number of IB schools worldwide is growing and was expected to be close to 10,000 this year, with almost 400 schools in Canada. With more jobs than there are educators, offering the IB teaching and learning certificate program will give future teachers a competitive advantage in finding work, and teaching at the highest level.
Partnering with the International Baccalaureate allows 20 pre-service teachers per year to develop expertise with a research-based curriculum and teaching approaches that are accepted across the world, leading to increased job prospects both locally and internationally due to enhanced employability and mobility.
The IB educator certificate in teaching and learning gives students the opportunity to strengthen classroom teaching skills, learn from leading academics, enhance understanding of student learning – all while becoming internationally recognized for the highest standards in teaching.
"The faculty of education is so very pleased to be able to offer the International Baccalaureate Educator stream within our bachelor of education program at UNB," says Dr. Sharon Wahl, dean of education. "These graduates will have an expressed interest in international education and will become certified to teach in IB schools world-wide. They will become educators with a New Brunswick base and an international lens."
The university is proud to officially join the IB international community and contribute to a better world through intercultural understanding and respect.
"The IB teaching and learning certificate program is a testament to UNB's commitment to inspiring our people to become leaders in New Brunswick and beyond," says Dr. Paul Mazerolle, UNB's president and vice-chancellor. "Graduates of the UNB education program are already in classes around the world and the addition of the IB program will further prepare our students for the future."
For more information on the program, contact Alan Sears, International Baccalaureate Educators' Certificate (IBEC) Coordinator at asears@unb.ca.