UNB's Summer Institute welcomes nine Canadian companies
Author: UNB Newsroom
Posted on Jul 21, 2020
Category: myUNB , UNB Fredericton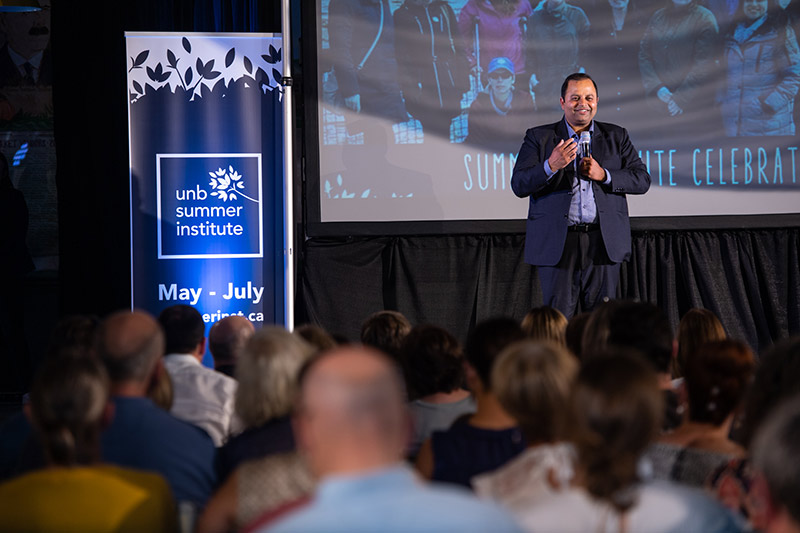 The Summer Institute at the University of New Brunswick has accepted nine companies from across Canada into its intensive entrepreneurship program, the largest cohort yet in its seven-year history.
The program, offered through UNB's J Herbert Smith Centre for Technology Management and Entrepreneurship, is a three-month accelerator for entrepreneurs with innovative ideas and the passion to turn their visions into sustainable ventures.
Participants are guided through the process of transforming ideas into livelihoods. They access funding for prototyping and living costs, as well as crucial skills training and coaching to create a viable business.
"The Summer Institute is globally recognized for the quality programming it offers and the successful operations that come out of it," says Dr. Dhirendra Shukla, chair of the centre. "These entrepreneurs and companies are innovative and focused on community impact. We continue to be impressed by the applications we receive."
Each year the number of applicant companies grows, resulting in 2020 having the largest cohort yet for the Summer Institute. Due to COVID-19, the program decided to limit spots to Canadian companies this year.
The nine companies accepted into the Summer Institute's 2020 cohort are: Blooming Wild Organics (Belleville, N.B.); Castofly (Vancouver); Cocktail Hero (Bouctouche, N.B.); Foodona Inc. (Halifax); ML Football Academy (Fredericton); Odd Ball Snacks (Fredericton); Radicle Root Herbs (Knowlesville, N.B.); Satisfied Fox Estates (Fredericton); and Sourfeed Tech (Fredericton).
The Atlantic Canada Opportunity Agency announced on July 15 that it has contributed $407,700 in funding to support the Summer Institute. It's part of $5.2 million in non-repayable contributions to help Atlantic Canadian organizations that support young entrepreneurs.
Media contact: Kelsey Pye
Photo: Dr. Dhirendra Shukla, Dr. J Hebert Smith Centre ACOA Chair, at the 2019 Summer Institute Celebration. Photo credit: Rob Blanchard/UNB.