New residence honours trailblazing couple
Author: UNB Newsroom
Posted on Jul 29, 2020
Category: myUNB , UNB Saint John
UNB's newest student residence in Saint John will honour two key figures in the campus's history, Dr. Barry Beckett and the late Flora Beckett.
The Becketts joined UNB Saint John in 1966. Barry became a chemistry professor and campus registrar. Flora became a mathematics professor and director of the Math Help Centre. They helped build an identity for the campus based upon research excellence and community engagement.
The 40,000-sq.ft., geothermally heated Barry and Flora Beckett Residence features 104 beds and will open in January 2021. Students can apply for beds in August. A ribbon cutting will be scheduled in autumn.
UNB President and Vice-Chancellor Paul Mazerolle praised the Becketts' legacy.
"Barry and Flora Beckett embodied the commitment to academic achievement, public service and sustainable growth that defines our university," Dr. Mazerolle said. "By demonstrating a desire to see every student succeed, they helped UNB Saint John grow from a small commuter campus into a forward-thinking, international centre for research and education."
Barry Beckett said the residence is a testament to the campus' importance to the community.
"When our first classes opened, families were struggling to send even one child to university," Beckett said. "UNB Saint John has become a force for professional development and growth in our city, attracting students from around the world."
"Flora and I fell in love with this remarkable community that was developing around the university," Beckett said. "To be recognized together in this way is a great honour."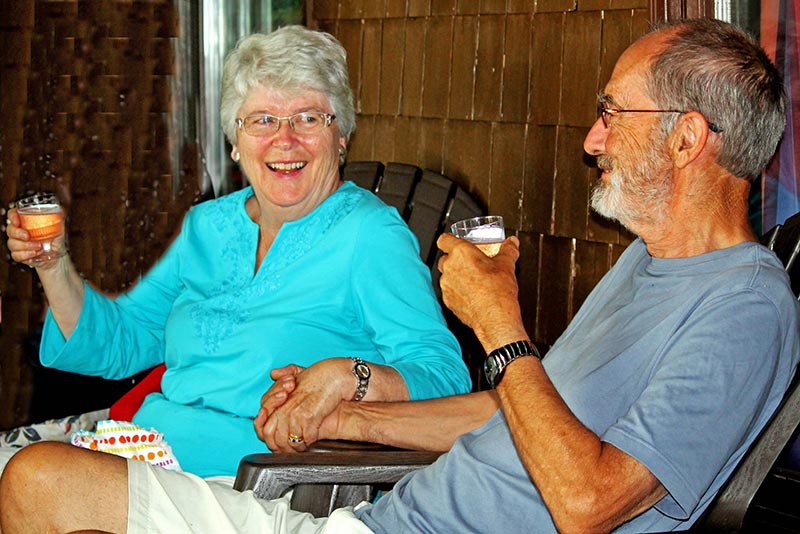 Lesley Beckett Balcom, UNB's Dean of Libraries and the daughter of Flora and Barry Beckett, thanked UNB on behalf of the Beckett family.
"It's an honour to have the new residence named for our parents," Beckett Balcom said. "They were active and enthusiastic supporters of international students on campus, so a residence that will foster the interaction between students from near and far is a lovely way for them to be recognized."
UNB Saint John Vice-President Dr. Petra Hauf said the residence is part of a growing sense of excitement and momentum on the campus.
"Community is at the core of UNB's identity," Dr. Hauf said. "The Barry and Flora Beckett Residence honours the vision that had guided this campus for more than 50 years, while inspiring our students to create a prosperous and sustainable future."
UNB has established the Beckett Campus Community Fund to provide opportunities for students to stay on campus after classes, connect with and learn from one another and further develop commitment to the community. Those interested in supporting the fund can donate at unb.ca/beckettfund.
Media contact: Heather Campbell