UNB graduate students earn $2.5 million in federal scholarships
Author: UNB Newsroom
Posted on Jun 24, 2020
Category: UNB Fredericton , myUNB , UNB Saint John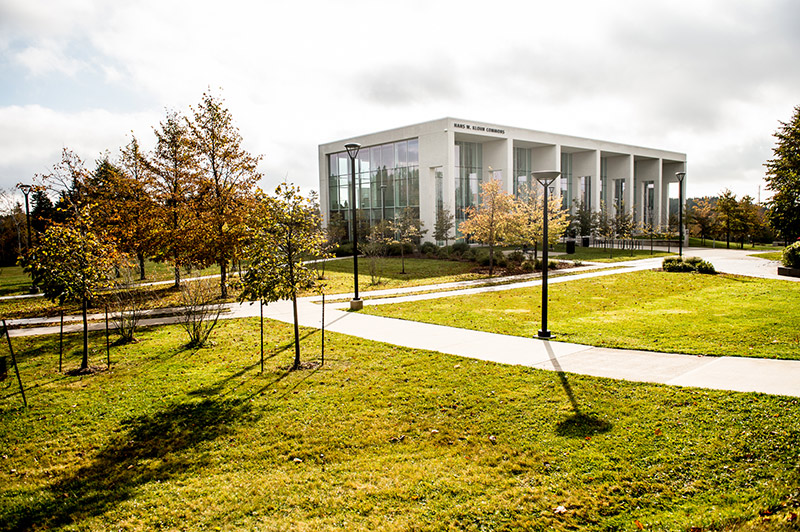 Graduate students at the University of New Brunswick enjoyed unparalleled success in the 2020 spring competitions for scholarships with the Government of Canada Tri-Agencies (NSERC, SSHRC and CIHR).
Topping the list of awards was an unprecedented three Vanier Scholarships, which is Canada's most competitive and prestigious national scholarship for graduate students. The awards are valued at $150,000 per student and went to one student each in the faculties of education and arts in Fredericton and science, applied science and engineering in Saint John.
The three Vanier winners are: Gina Lonati, a PhD student in the department of biology at UNB Saint John's faculty of science, applied science and engineering; thom vernon, a PhD student in the faculty of arts in UNB Fredericton's department of English; and Alicia Noriega, a PhD student in the faculty of education at UNB Fredericton.
That success alone would have made 2020 a banner year for UNB graduate students, but there was further unprecedented success in other PhD and master's scholarships competitions from the Tri-Agencies, where UNB was awarded 19 scholarships to PhD students in arts (English, psychology and history), education, engineering and interdisciplinary studies; and 23 scholarships to master's students in arts (sociology), science (biology and chemistry), computer science, kinesiology and forestry and environmental management.
In total, UNB students were awarded nearly $2.5 million in 2020, a record amount of funding in recognition of the world-class graduate students across the full range of UNB graduate programs.
"This year's federal scholarship results for our students was exceptional and a testament to the strength of our graduate programs across all disciplines and their ability to attract many of the most talented graduate students in the country," says Dr. Drew Rendall, dean of the school of graduate studies.
"Our graduate students represent some of our brightest minds engaging in important and novel research across numerous disciplines. They also represent our future – perhaps tomorrow's research chairs, Nobel laureates, or revolutionary inventors," said Dr. David MaGee, vice-president (research). "Congratulations to all of this year's funding recipients. I look forward to seeing you put these funds to use developing your research, your skills and your knowledge, and to seeing what you can accomplish in the future."
Scholarship competition results are listed at CIHR, NSERC and SSHRC.
Media contact: Angie Deveau
Photo credit: Rob Blanchard/UNB