AUS cancels fall 2020 competition
Author: UNB Newsroom
Posted on Jun 8, 2020
Category: UNB Fredericton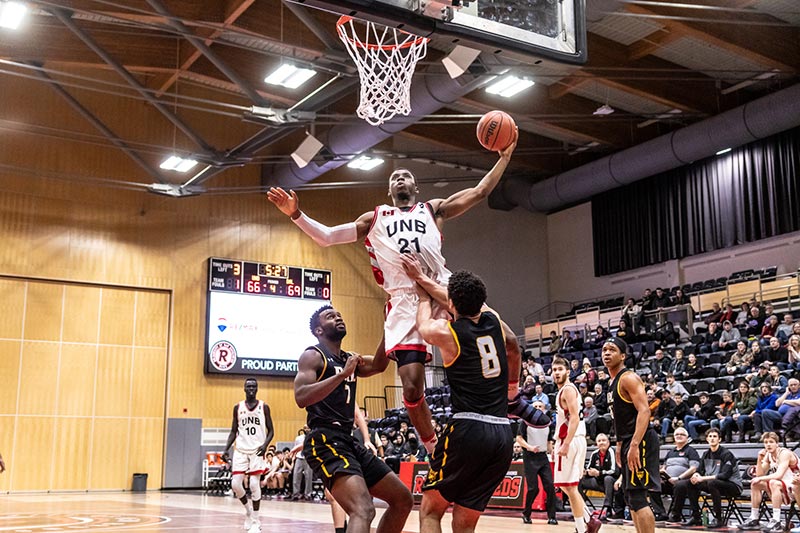 Atlantic University Sport has announced its decision to cancel all regular and postseason competition until January 2021 and U SPORTS has cancelled all fall national championships.
The decision was made after consulting with Ontario University Athletics, Canada West, RSEQ, and U SPORTS. Canada West and OUA are making similar announcements today.
Decisions on winter semester competition will be made in the fall.
"These are, arguably, the most significant decisions ever made in the history of Canadian university sport," says John Richard, director of athletics for the UNB Reds. "I've been involved in sport for the majority of my life. I came to UNB as a student-athlete in 1991, and have remained here as a coach and an administrator ever since. Never have we seen anything like this."
The AUS board of directors is comprised of the presidents of each of its member universities. As such, this decision was reached and is supported by all 11 AUS member schools. The same decision was reached by the respective boards of directors governing OUA, Canada West and U SPORTS.
U SPORTS, the national governing body for university sport in Canada, cancelled championship events across the country in the spring, bringing seasons to a premature end for most winter sports.
The AUS has more than 2,500 student-athletes from all over Canada, as well as a sizeable contingent of international students.
The Reds immediate focus will be to support student-athletes, coaches, and staff.
"As we move forward, we will shift our attention to what sport programming and activity will look like in the absence of regular season and championship competition. While there will be no first-term competition, we will endeavour to ensure that, wherever and whenever possible, the student-athlete experience continues."
In the coming months, working within the parameters established by New Brunswick Public Health, a plan will be established so that teams and individuals can train.
"We will continue to offer academic support for student-athletes, and we will strive to find ways for our student-athletes to engage with the community, something they've always done," says Richard.
"Athletics are an enriching part of the university experience, both for student-athletes and their supporters. The Reds are great ambassadors for university sport and community engagement," says Dr. Paul J. Mazerolle, UNB president and vice-chancellor. "We recognize the decision to cancel fall competition was made to ensure the health and safety of student-athletes across the country. UNB has been led by the principles of safety in all its decision-making and, while this outcome may be disappointing, it's certainly the right one to keep players, coaches, officials and fans safe."
Media contact: Andy Campbell