UNB celebrates the Class of 2020
Author: UNB Newsroom
Posted on May 28, 2020
Category: UNB Saint John , UNB Fredericton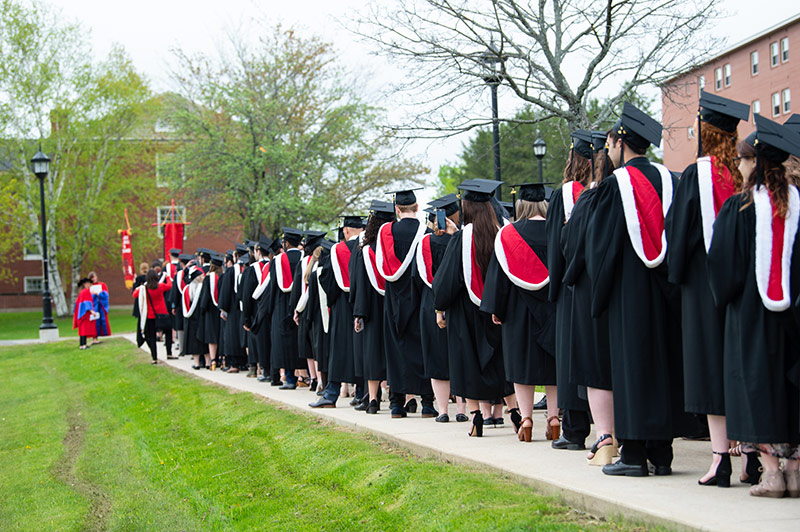 This week, the University of New Brunswick will celebrate the accomplishments of its more than 1,600 graduates from across Canada and around the world. Although unable to hold its annual graduation ceremonies as a result of COVID-19, the university wants to congratulate its students on achieving this significant milestone. UNB is proud of the 1,278 students receiving their bachelor's degrees, the 290 earning master's degrees and 36 achieving the highest level of academic achievement, the PhD.
The university's top honour, the Governor General's Silver Medal, will go to Matthew Miller for achieving the highest academic standing, over the duration of his degree program, of all students graduating at the undergraduate level from UNB in Fredericton and Saint John. He is graduating from the Fredericton campus with a bachelor of science, first class honours in biology, with a cell and molecular biology concentration and physiology concentration.
Tabatha Cormier, graduating in Saint John with a bachelor of science in biology, with first class honours, receives the university's oldest academic award, the Douglas Gold Medal. It was endowed by Sir Howard Douglas, the third lieutenant-governor of the province, and was first presented in 1833. The medal is awarded for the best composition in prose or verse in Greek, Latin or English, on any subject within the regular course of study pursued in the university.
The Lieutenant-Governor's Silver Medals are awarded to the top graduating students in each of the university's faculties in Fredericton and Saint John.
"I wish to acknowledge the determination, hard work and achievements of each of the UNB graduates receiving the Lieutenant-Governor of New Brunswick Silver Medal Award," said The Honourable Brenda Murphy, ONB, Lieutenant-Governor of New Brunswick. "To each award recipient, I'd like to say that the efforts that led to this award have built a strong foundation upon which to build your life and reach your long-term goals. Although the convocation and awards ceremonies will look different this year, I hope you will celebrate your accomplishments with pride. Congratulations."
The recipients at UNB's Fredericton campus are: Julia Keilty, arts; Shannon Gallagher, management; Vlad Marica, computer science; Anna Miller, engineering; Daniel Nunes, forestry; Gillian Staples, kinesiology; Curtis Doyle, law; Emily Tingley, nursing; Janice Noble, Renaissance College; and Matthew Miller, science.
At UNB Saint John, the recipients are: Madison Logan, arts; Paulina Zambrano, business; and Jagger Watters-Gray, science, applied science and engineering.
The University of New Brunswick extends congratulations to all of its 2020 graduating students.
Media contact: Kelsey Pye