Grade 12 students can get early start on post-secondary studies at UNB
Author: UNB Newsroom
Posted on May 5, 2020
Category: UNB Saint John , UNB Fredericton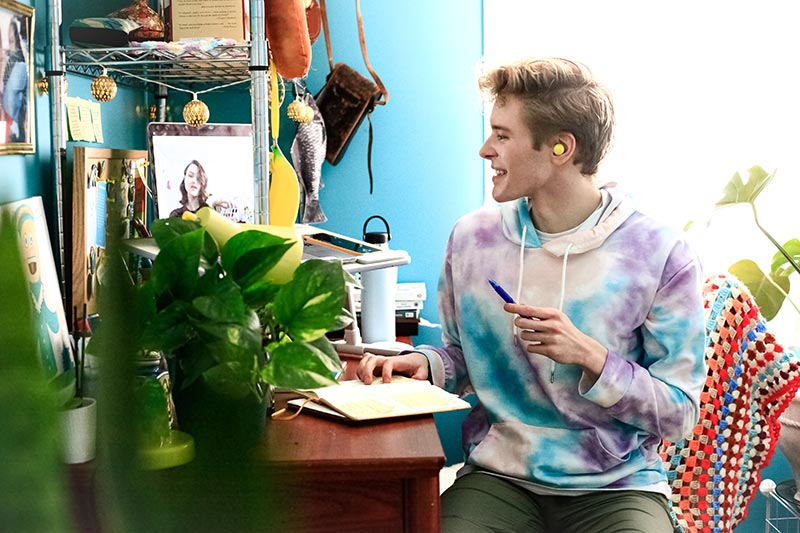 The University of New Brunswick, in partnership with the provincial government, is providing Grade 12 students an opportunity to get an early start on their post-secondary education by enrolling in remote learning offered through spring and summer intersession courses.
"We are committed to exploring all avenues to help our students succeed," said Paul Mazerolle, UNB president and vice-chancellor. "The opportunity for incoming students to begin their post-secondary education will help ease the transition to university and will provide some stability in these uncertain times."
UNB is offering introductory courses using remote learning over the summer to incoming students. Students may choose from more than 40 courses that can be applied to their university degree.
With parental consent, students who are on track to graduate in June may enrol in intersession courses to accrue credits towards their degree beginning in the fall. These courses will be available online with no physical attendance required. Standard intersession fees will apply.
Additionally, UNB will offer University Prep courses free of charge to any 2020 New Brunswick high school graduate who is admitted to UNB and presents an ENR/CIC notation on their transcript in a required core course for admission to UNB.
The University Prep program is an online, non-credit preparatory program designed to help incoming students set and reach their university admission goals while establishing strong study skills to start students on their path to academic success.
With a focus on comprehensive student support, the University Prep program provides access to high school-equivalent courses, academic advising and initial support services to navigate the system and orientation guidance and support to make new students feel more comfortable and confident with the transition from high school to university.
Media contact: Kelsey Pye