UNB essential service staff keep university running during COVID-19
Author: UNB Newsroom
Posted on Apr 29, 2020
Category: UNB Fredericton , UNB Saint John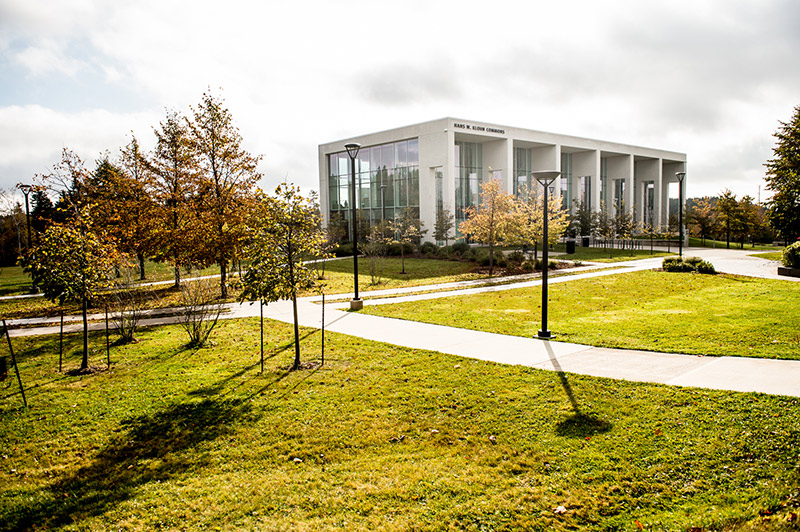 It's been far from business as usual at the University of New Brunswick since a state of emergency was declared by the Province of New Brunswick on March 19 to limit the spread of COVID-19.
UNB's campuses quickly closed to most of the university community and, with the exception of a few students who were unable to travel home, the only staff who have remained are those carrying out essential tasks.
"Communities across the country have come to truly appreciate and understand the important role our essential workers serve in our societies," said Dr. Paul Mazerolle, president and vice-chancellor of UNB. "As I work from home, navigating the many issues we are facing as a university in light of COVID-19, my thoughts often turn to the members of our community who have made it possible for the rest of us to work from the comfort and safety of our homes.
"Our essential service employees are crucial to maintaining the health and safety of our students and the operations of our campuses. They continue to work tirelessly to provide support, find solutions and adapt. This initiative is a small way to thank our people for their dedication and leadership as we navigate through these unprecedented times."
UNB is grateful to those who are playing a crucial role in maintaining the safety of our community and enabling us to carry on as much as possible. Not only have these staff members continued to undertake their normal duties, but many have taken on additional responsibilities in a direct response to COVID-19.
To those who are working to care for our students; to those who are dedicated to keeping our educational and research programs going; and to those keeping our campuses safe and secure; we say thank you.
Over the coming weeks, UNB will be sharing the stories of some of the individuals who have dedicated themselves to keeping the institution's essential services running throughout the pandemic on our social media channels:
We invite you to read their stories to learn more about their important work and join us in saying a big thank you to them for their commitment to the university and its community.
Media contact: Fiona Hendrie
Photo credit: Rob Blanchard