Our hearts and thoughts are with Nova Scotia
Author: UNB Newsroom
Posted on Apr 20, 2020
Category: UNB Saint John , UNB Fredericton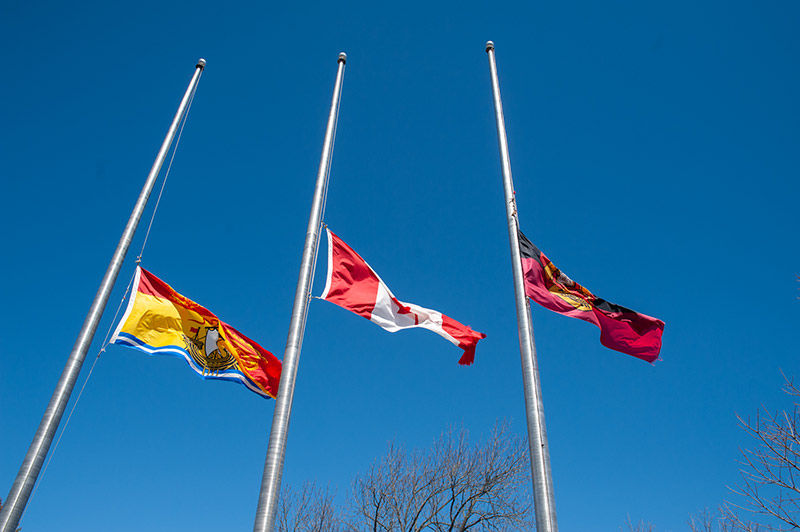 The University of New Brunswick acknowledges the tragic events which occurred over the weekend in Nova Scotia. As a community, we send our deepest condolences to the family and friends of all of those who lost their lives in this terrible incident, including RCMP Cst. Heidi Stevenson. Our heartfelt thoughts are also with another RCMP officer and the other people who were affected by these senseless acts of violence.
Tragic incidents such as this remind us of the bravery and important work our law enforcement professionals and other emergency responders do to keep our communities safe, and we commend them for their continued commitment and leadership.
Out of respect for the victims and their families, UNB will lower its flags to half-mast.