UNB launches innovative bachelor of health program
Author: UNB Newsroom
Posted on Feb 17, 2020
Category: UNB Saint John , myUNB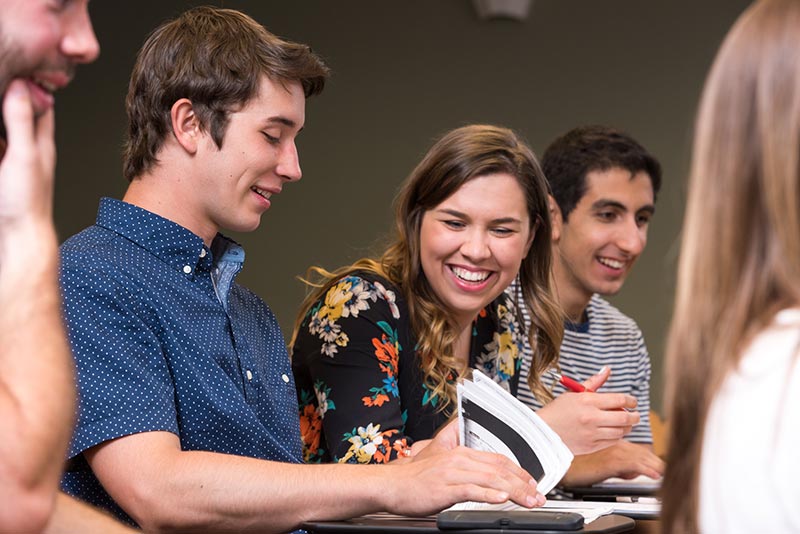 The University of New Brunswick has launched a new four-year interdisciplinary bachelor of health program, the first of its kind in Canada.
The innovative program will welcome its first intake of students to the Saint John campus in fall 2020.
UNB's health program is a unique collaboration between all three UNB Saint John faculties: the faculty of arts, the faculty of business, and the faculty of science, applied science and engineering, and will be supported by opportunities for students to gain hands-on experience in health and social innovation.
The interdisciplinary nature of the program allows students to combine the precision of science with the creativity and critical thinking of the social sciences and humanities, plus the strategic vision and accountability of business management.
Students of the new health program will complete a common foundational year plus core courses covering the biological and social determinants of health, current health issues, health policy, data analysis, and the management and administration of healthcare services.
Beginning in year two, students will specialize in one of three majors: society and health, management in health, or biomedical sciences and health. As part of their final year, students will undertake a two-term project that focuses on developing and implementing solutions to challenges in the health sector through interdisciplinary collaboration.
UNB recognizes that reforming the healthcare system to make it more effective and financially sustainable will require new approaches and new ideas. The bachelor of health is part of a wider integrated health initiative being developed by UNB to respond to the need for effective, efficient and sustainable healthcare in New Brunswick and Canada.
"For more than 50 years, UNB has been committed to improving the lives of our citizens through the development of health and social innovation solutions," says Dr. Petra Hauf, vice-president Saint John. "In line with our province's future healthcare needs, we realized that we need to do things differently. This is where our new program comes in."
The bachelor of health program will prepare students to pursue a variety of careers in the health sector, including biomedical health fields, population and community health and health management, as well as providing preparation for professional programs and associated entrance exams.
Admissions to the bachelor of health program for fall 2020 will open once the program receives final approval from the Maritime Provinces Higher Education Council.
Media contact: Fiona Hendrie