Law expert talks cryptocurrency regulation at UNB's annual Viscount Bennett Memorial Lecture
Author: UNB Newsroom
Posted on Jan 21, 2020
Category: myUNB , UNB Fredericton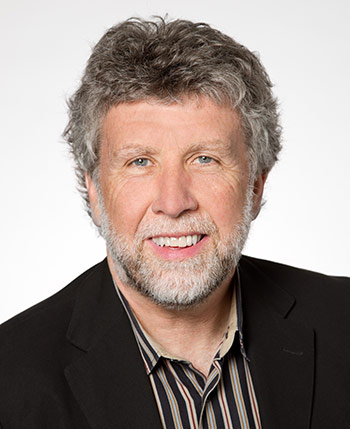 On Thursday, Jan. 30, 2020, the Faculty of Law at the University of New Brunswick will welcome Dr. Allan C. Hutchinson, professor of law at York University's Osgoode Hall Law School. Dr. Hutchinson will present his talk, The New Crypto World: Governance on The Margins for the forty-first installment of the Viscount Bennett Memorial Lecture.
"Cryptocurrency is sufficiently special and different in its dynamics and character that it warrants a regulatory approach that is equally special and different in approach and implementation," says Dr. Hutchinson. "Drawing on comparisons and contrasts to other areas of corporate governance, I will sketch out the style and substance of such an approach."
While today's innovative techno-age has generated fresh ways of handling old problems, it has also created entirely new problems. "Traditional ways of thinking about and responding to these old and new problems and their optimal resolution are no longer as tenable as many once thought," says Dr. Hutchinson.
One such example is the burgeoning world of cryptocurrencies – this peer-to-peer digital network presents a profound challenge to the status quo of the financial services sector, to the established modes of state-backed fiat currency, and to the regulatory authority and reach of law.
In his lecture, Dr. Hutchinson will propose an approach to regulating cryptocurrency that recognises and retains its innovative and transformative potential, but also identifies and deals with some of its less appealing qualities and implications.
Dr. Hutchinson holds an LLD from the University of Manchester and has been a professor at Osgoode Hall Law School, York University since 1982. During that time, he has also held a variety of visiting appointments at institutions around the world. He was a visiting professor at Harvard Law School in 2007, was named a Distinguished Research Professor at York University in 2006, was elected to the Royal Society of Canada in 2004, and received York University's University-wide Teaching Award in 2007. He is a legal theorist of international repute.
This year's Viscount Bennett Memorial Lecture will take place on Thursday, Jan. 30, 2020, from 5p.m.to 6 p.m. at the Faculty of Law, Room 2A/2Bon the Fredericton campus. A reception will follow in the student lounge.
All are welcome to attend.
Media contact: Ed Bowes
Photo: Dr. Allan Hutchinson will deliver his talk The New Crypto World: Governance on the Margins at UNB Law's 2020 Viscount Bennett Memorial Lecture. Photo credit: University of Toronto