Engaged faculty, students support community health with funding help from CEWIL Canada, iHUB funding
Author: Office of Experiential Education
Posted on Aug 30, 2023
Category: Student Champions , Community Partners , Faculty Champions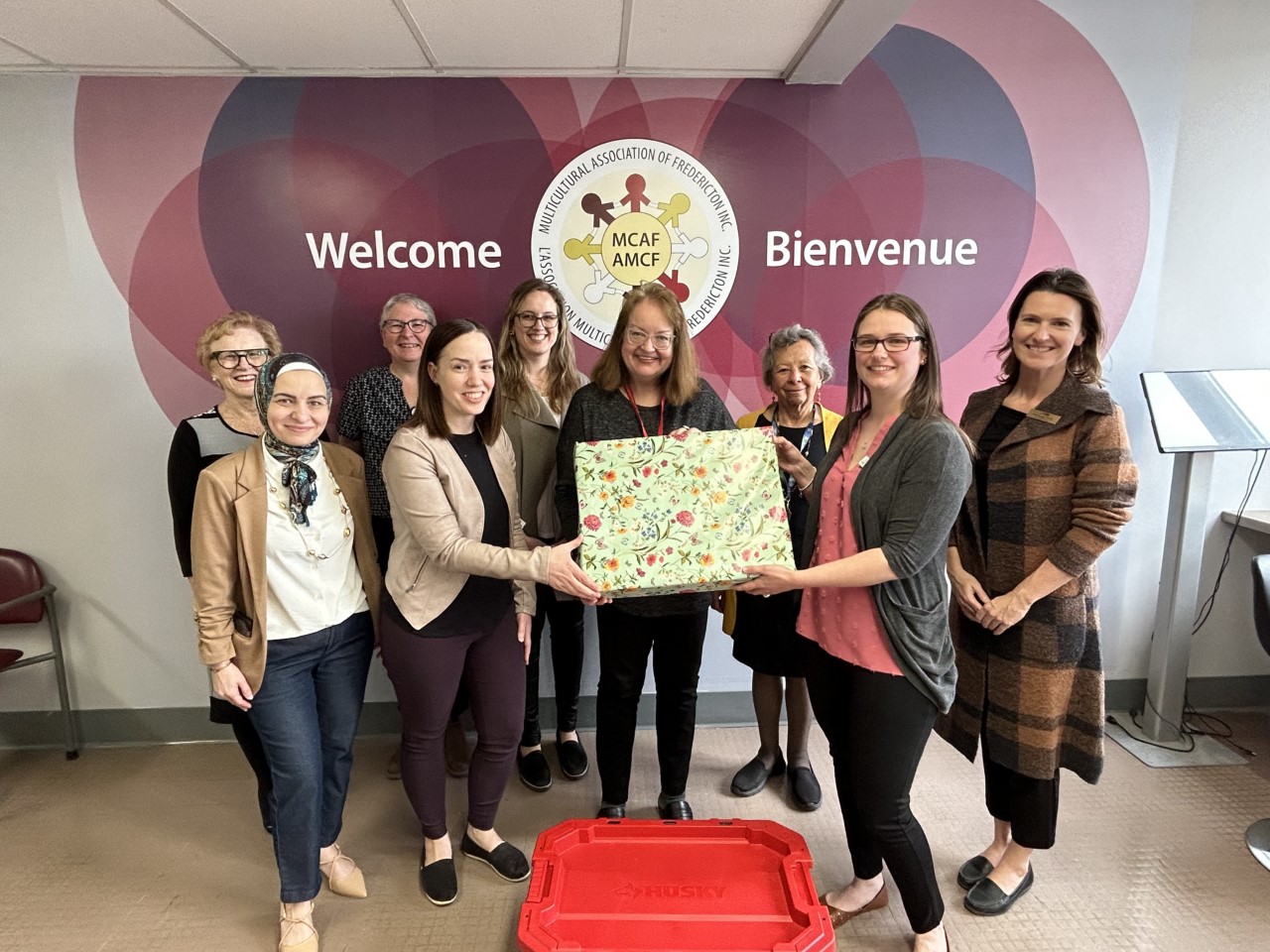 ---
For years, UNB Faculty of Nursing students and their instructors have been established meaningful partnerships and contributed to community health initiatives in New Brunswick. Recent challenges, combined with some timely funding through CEWIL Canada, created new opportunities for nursing students to make a difference.
CEWIL iHUB funding helped Nursing students do more through the experiential education opportunities to the benefit of everyone involved. CEWIL iHUB supports work-integrated learning (WIL) with support from the Government of Canada's Innovative Work-Integrated Learning Initiative.
"We recognized that CEWIL funding could enhance the nature and depth of the clinical knowledge and skills gained through partnerships by allowing students to have access to funds that would increase their opportunities to help in the community," Alisha Keough, Faculty of Nursing Clinical Strategist Programming and Placements, said.
What was the challenge? During the clinical placement in Fall 2022, course instructor Kathy Anderson and her students realized certain basic care services had increased in demand such that getting everyone seen was causing delays and this was impacting newcomers to the Fredericton area especially. Newcomer physical assessments, which are traditionally provided by the Fredericton Downtown Community Health Centre (FDCHC), were getting delayed because the FDCHC couldn't keep up with demand.
What if another organization, which already gathers and provides services to newcomers could help meet the demand?
The Faculty of Nursing and the Multicultural Association of Fredericton (MCAF) have nurtured a successful clinical partnership with MCAF for over ten years. Nursing students placed at MCAF already gained essential knowledge and skills related to Community and Population Health outcomes for newcomers. They just needed to build the bridge between the challenge at FDCHC and the opportunity at MCAF.
The existing relationships between students, faculty and the community through experiential education is what made this possible. Students in the community made the connections and observed the unmet need, then acted with support from faculty and the university.
As part of their clinical practicum, the students organized and advocated for additional funding to purchase necessary equipment and supplies which will remain at the MCAF center so that students who are placed there in future can conduct these physical assessments for newcomers, which takes pressure off FDCHC. This way, newcomer clients are seen in a more accessible setting at MCAF, addressing issues with delays in service.
The Faculty of Nursing provided the funding for these resources, with additional help from CEWIL iHUB. By leveraging the existing partnership with MCAF, students are making a difference in their community while also increasing the clinical learning opportunities for the students and decreasing delays in client newcomer assessments. Nursing students and faculty presented equipment and supplies for MCAF's use.
But the community support provided doesn't end there. Nursing students are also supporting harm reduction efforts at FDCHC by designing and repurposing equipment for safe needle disposal.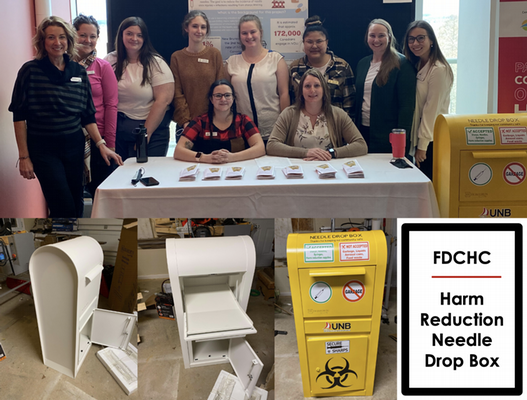 "To reduce the incidence of needle stick injuries and related infections associated with undisposed sharps, our nursing students repurposed a mailbox to create a drop-site for used needles outside the FDCHC," Dr. Lorna Butler, Dean of the Faculty of Nursing explained to us. "As we reflect on nursing now and into the future, it's so inspiring to see practical and innovative health solutions like the harm reduction needle drop box being developed by nursing students."
When students engage in experiential learning in a community setting, everybody benefits.