Campus Closet Reopens in 2021
Author: Lee Whelan and Annaka Roscoe
Posted on Dec 2, 2021
Category: Student Champions , ExperienceUNB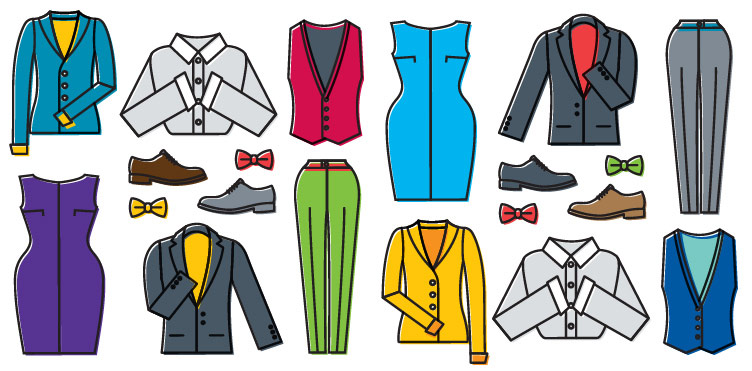 In November 2019, with the help of the Office of Experiential Education, students Peyton Juhnke and Annaka Roscoe launched Campus Closet. The program's founders recognized that for many students finding affordable business clothes for job interviews, presentations and the workplace can be extremely challenging. Thankfully, their initial call for donations was met with an overwhelming response and since then students on the Fredericton have been able to choose from a wide variety of clothing at no cost.
So, how can you take advantage of this program? Here's what you need to know:
Do I need to return the items I receive from Campus Closet? 
You are not required to return the clothing that you receive from Campus Closet. If you no longer need the items you received, you can donate them back to Campus Closet at any time.
Where is Campus Closet located? 
Campus Closet is located on the ground floor of the Wu Centre. A gender-neutral washroom is around the corner, and the location is accessible to those using mobility aids.
Where can I donate clothing? 
How much does the clothing cost? 
All clothing from Campus Closet is available at no-cost. 
What types of clothing are available at Campus Closet? 
Campus Closet's inventory changes based on the number of current donations. Campus Closet cannot guarantee the availability of all sizes and types of items. However, the following items are typically available: 
Jackets/Blazers 
Professional Shirts 
Professional Dresses 
Trousers/Dress Pants 
Ties 
If there is a specific item that you're looking for, email campuscloset@unb.ca for more information. 
Who is eligible to use Campus Closet? 
All current UNB students are eligible to use Campus Closet, regardless of degree level.  
Ready to book an appointment? It's simple! Follow these steps: 
First, log into ExperienceUNB.
Find Campus Closet under Experiential Education in the side navigation bar.
From there, you can click Book an Appointment.
After reading the COVID-19 safety protocols, you will have three options to book an appointment:
View Calendar
Book by Appointment Type
Book by Appointment Provider
Each option will book you an appointment, but to see clearly which appointment times are available, we recommend the View Calendar option.
In the calendar you will be able to see all available appointments. Choose a time that works for you. 
Here you will fill out an in-take form that asks for some basic information, such as your name, pronouns, your clothing size, and the reason for the visit so that Campus Closet can offer you the best possible experience.
For further information or donation inquiries, you can email Annaka Roscoe at campuscloset@unb.ca