November 30 is Giving Tuesday
Author: Development and Donor Relations
Posted on Nov 22, 2021
Category: News and Events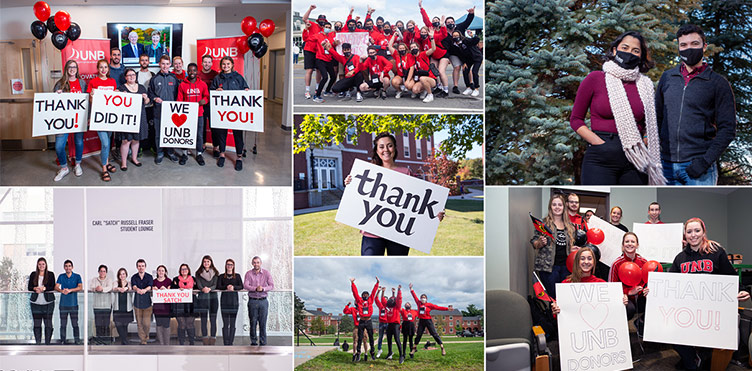 ---
November 30 is Giving Tuesday, a day to celebrate the generosity of our donors. Thanks to UNB supporters, our students have opportunities to succeed with scholarships and bursaries, library resources and more.
As part of this celebration, the first $10,000 raised will be matched dollar for dollar funded by fellow alumni Andy and Ann Devereaux! The funds donated by the Devereauxs will be directed toward the Alumni Legacy Award, so take advantage of this opportunity by doubling your support of UNB.
Keep an eye out for Giving Tuesday updates on the UNB alumni social media pages. We hope to have a record-breaking day for online giving at UNB.
Every donation has an important impact on our students. Last year on Giving Tuesday, we saw the generosity of many alumni, faculty, staff and friends. Our hope is to see the same level of #UNBGives on this day of generosity again.
We encourage you to participate in Giving Tuesday today, and help us reach our goal by making a gift of any size.