The McLean family legacy
Author: Development and Donor Relations
Posted on Dec 30, 2019
Category: Scholarships and Bursaries , Tribute Gifts , Bequests , Creating Opportunities for Students , Donor Stories , News and Events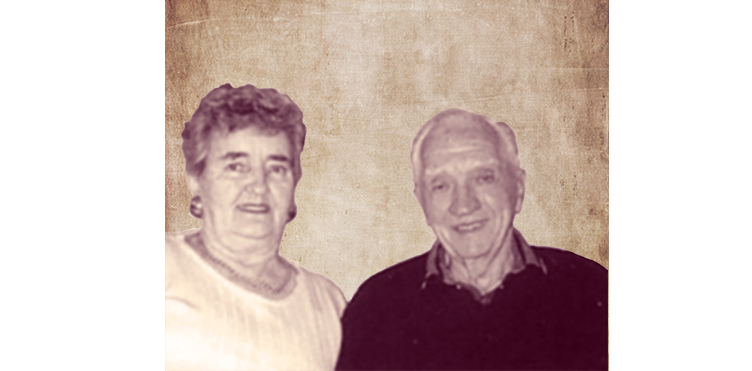 ---
Alan and Joyce McLean always believed in the importance of sharing – not just their financial resources, but also of themselves.

Alan, or "Al," was born and raised in Saint John. One of five children with a widowed mother, Al and his siblings all worked to keep the family afloat, and he learned early that it is important to both work hard and look out for the well-being of others.

Al's strong work ethic led him to become a successful businessman. He was president of A.B. McLean & Co Ltd. and Merrill McLean Ltd., located in Saint John, Montreal and Ontario.

Joyce McLean grew up in Minto, N.B., with 21 extended family members in the nursing profession – because of this, Joyce said she always knew what she wanted to do with her life. She completed her nursing training at St. Joseph's Hospital in Saint John, going on to work primarily in private nursing. Joyce met Alan through her work as a nurse, and the two were married in August 1976.

Together, Al and Joyce enjoyed life at home in Saint John and at their cottage in Grand Lake. They fostered four boys from the New Brunswick Protestant Orphanage who attest to their kindness, as the couple continued to support them through their education and careers.

This kindness had a broad reach. The couple gave generously to charitable causes during their lifetimes, and left significant bequests in support of health care, social services and education – including a $65,000 bequest supporting the Alan B. and Joyce E. McLean Scholarship at the University of New Brunswick. The McLeans' scholarship, with matched funding from the New Brunswick Universities Opportunities Fund, is awarded annually to students on UNB's Saint John campus who demonstrate scholastic achievement and financial need.

Despite not having attended university themselves, the McLeans felt strongly about higher education. "We wanted to help young people in the province, to help local students," Joyce told UNB in 2008, adding, "Alan was always a great champion for the young." By investing in students through a bequest to UNB, these champions of young people live on.

With thanks to the Greater Saint John Community Foundation for generously sharing photos of Alan and Joyce.