Engineering student recognized with green scholarship
Author: Development and Donor Relations, UNB
Posted on Jan 14, 2019
Category: Scholarships and Bursaries , Creating Opportunities for Students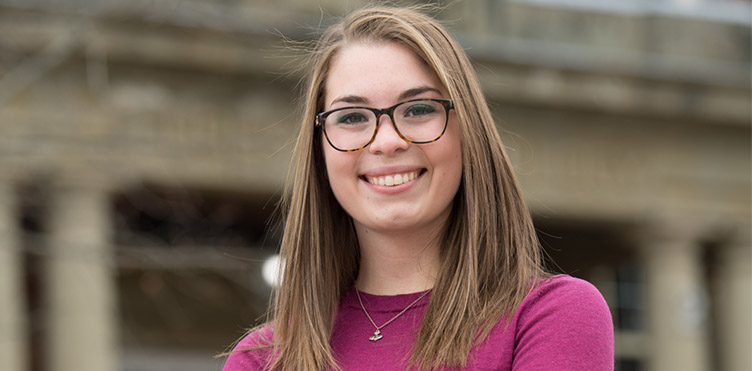 ---
Photo: Melanie Flack, 4th year Bachelor of Science in Chemical Engineering, LaHave, NS
Melanie spent the bulk of 2017 at Canfor Pulp Ltd. in Taylor, BC as a process engineering student. During that period, she was selected to receive a Greenest Workforce Green Dream Scholarship. The recognition, among other things, allowed her to share her experiences through a Green Dream team blog throughout the summer.
In the industry forum, she detailed her adventures, the industry, the towns she visited and overall thoughts in working in forestry.
"I had a lot of personal growth and I was able to figure out what I like to do," she explained. "I realized the values I share with companies and what is important to me."
The process the Taylor pulp mill uses to make their pulp is more environmentally-friendly because it produces more pulp from every tree. That efficiency correlated with Melanie's personal green philosophy and she hopes to apply the lessons learned in future.
"I love science and math and I want to go into a field that connects these two things," she said. "The co-op program showed me career opportunities where this is possible. That is important."  Support UNB students.