Doctoral student leading research in Canada's Far North
Author: Development and Donor Relations, UNB
Posted on Jan 2, 2019
Category: Creating Opportunities for Students , Innovation , Scholarships and Bursaries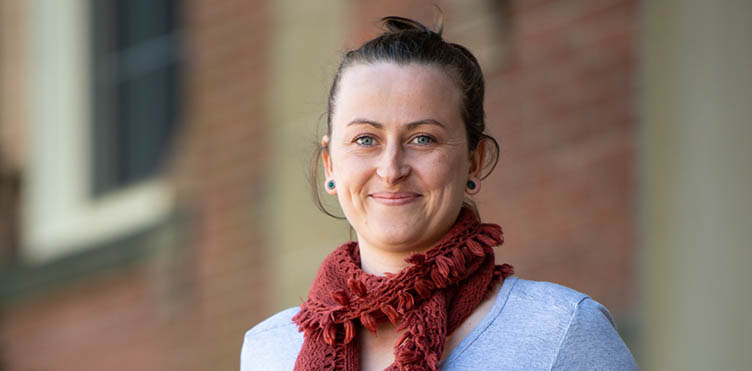 ---
Photo: Maree McGregor, Doctoral Candidate in Earth Sciences, Perth, Australia
Maree McGregor fell in love with UNB as an undergrad student, visiting the Fredericton campus on an international exchange trip from Australia's James Cook University.
So impressed was the Perth native that she subsequently applied to take her master's degree at UNB. She now finds herself in the midst of her PhD in earth sciences, where she is playing a lead role in researching Canada's Far North.
In August, Maree, a student with UNB's Planetary and Space Science Centre, travelled to the Northwest Territories to explore the Nicholson Lake impact crater. "I have always been very interested and intrigued by the things around me," Maree said.
Maree is supported in part by the 2017 Shoemaker Impact Cratering Award from the Geological Society of America's Division of Planetary Geology. She was also fortunate to earn support for her studies from the Barringer Family Fund for Meteorite Impact Research - just one of five researchers across the world to receive this funding. Learn more about supporting student success.