Meet the researcher: Dr. Sabine LeBel, media arts and culture
Author: UNB Research
Posted on Mar 16, 2022
Category: Research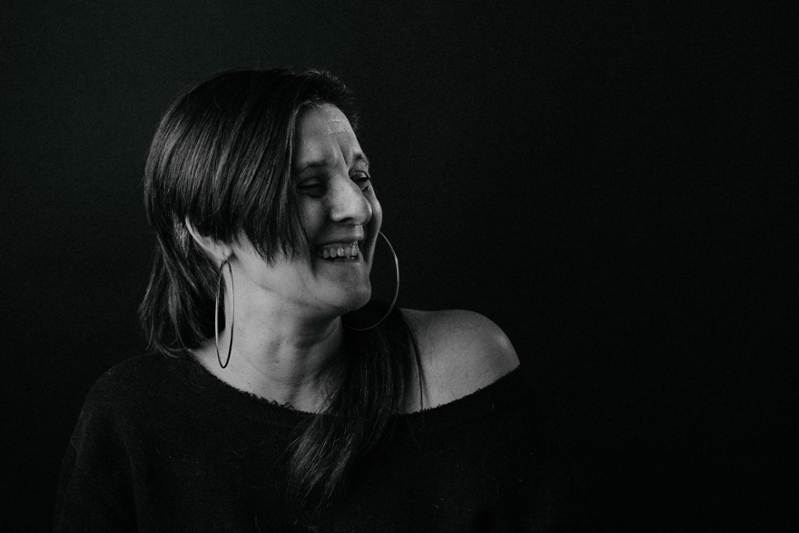 ---
The University of New Brunswick (UNB) has built a reputation for attracting highly talented people who generate new research and knowledge that delivers positive impact for the province, the country and the world.
Every day, UNB's social sciences and humanities researchers continue to drive social progress to help make the world a better, safer, healthier, and more equitable place. Here, we shine a light on one of those researchers: Dr. Sabine LeBel, an assistant professor of culture and media studies and a practicing film artist who looks to LGBTQIA2S+ art practices and responses to moments of profound collective crisis, in order to imagine positive futures in impossible moments.
Who are you?
I'm Dr. Sabine LeBel, and I'm an assistant professor of culture and media studies. I started at UNB in 2017, after completing my PhD in communication and culture at York University. My academic background is in culture and media studies, with a focus on environmental media studies and queer media practices. I have a particular interest in waste, affect, and visual culture, and my current research contributes to the field of queer ecologies.
Before pursuing my graduate studies, I worked in the culture industry, including jobs at a comic bookstore, the public library, a closed captioning center, and in publishing. I have also been very involved in queer film and video, as both a filmmaker and curator, and short films have screened at various queer film festivals.
What are you working on?
My research interests are fairly diverse, and include publications on lesbian art practices, the representation of e-waste, feminist pedagogy, and queer ecologies. I'm currently bringing together my creative and academic work in a project called Queer Environmental Futures. This project has included running and participating in artist residencies, community art projects, workshops, public talks, and academic articles.
My current focus is on the Queer Environmental Futures Project. Climate change can seem like an overwhelming problem, especially in the midst of the COVID-19 pandemic. It can provoke reactions of apathy or panic that can make finding solutions, or even imagining a liveable future, seem impossible in the face of this crisis.
In response, this project draws from LGBTQIA2S+ art practices that imagine liveable futures. I look to queer community responses, from the recent queer youth suicide crisis to the HIV/AIDs epidemic of the 1980s, for ways to act ethically through art and activism.
In these histories, we find models of resilience, mourning, and recovery that demonstrate how we might make art in an "impossible future" moment, drawing from these legacies to imagine sustainable futures that are radically inclusive and community driven. The project includes community workshops, collaborative art projects, and academic publications.
I'm also the co-founder of the Fredericton Feminist Film Collective (FFFC), with Dr. Casey Burkholder. Our activities include running cellphilm workshops, organizing screenings, and participating in community events. This year we ran an online art project called the Omicron Exhaustion Art Project for the duration of New Brunswick's most recent lockdown. Every day, we put out a prompt that asked participants to do a creative activity that would take a few seconds or minutes to make and to share them with us via social media.
Why did you decide to work on this research?
For my latest project, I was inspired by queer and trans people and communities, and the ways we have come together during past crises as well as in the current climate crisis. Queer and trans people tend to get overlooked by emergency planning, and this project is a testament to our resilience, creativity, and community building.
I hope to draw attention to the art and community building practices of queer and trans people that are often overlooked and undervalued. I hope to nurture and inspire queer and trans artists in New Brunswick, and encourage them to imagine queer futures that are hopeful, equitable, and sustainable. In particular, I hope that we can continue to build a thriving queer art community that works with, and contributes to, climate justice work.
More information
Dr. Sabine LeBel | Culture and media studies | Faculty of Arts
Research at UNB | Graduate Studies at UNB | Postdoctoral fellowships