Volunteer spotlight: Beverly Guimond
Author: UNB Alumni
Posted on Oct 28, 2020
Category: Inspiring Stories , UNB Saint John , UNB Fredericton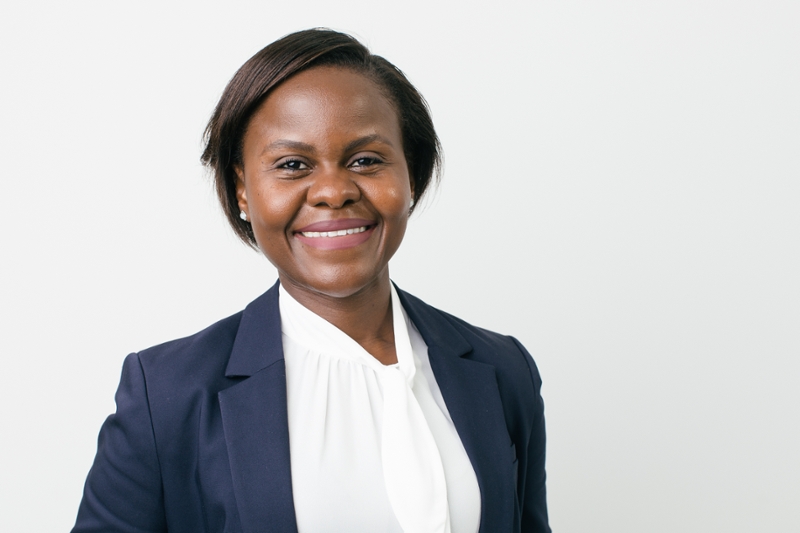 ---
For UNB Saint John alumna Beverly Guimond (BBA'04), volunteering time to her alma mater as treasurer of the Associated Alumni has been a positive and rewarding experience.
A chartered professional accountant in Saint John, Beverly first moved to Canada from her home in Zimbabwe to travel and study abroad in the faculty of business at UNBSJ.
Though there are many things she treasures about her UNB experience, one of those is reflecting on the early days of her academic career - from being greeted at the airport upon arrival, to the personal connections sparked during orientation week.
"I made friends on that very first day that have lasted until now, almost 20 years later," she says. "If you were willing and interested to become involved with the community, everyone had open arms."
During her time at UNB, Beverly participated in campus life through the multicultural club, the Lorenzo Society and the co-op program, where she made meaningful professional connections that led to her very first job.
Now as an alumna, Beverly gives back to students in the community as vice president of the Saint John CPA chapter and to UNB as treasurer of the Associated Alumni council. She also lends her time to UNB's annual student-alumni event, Career Talks, sharing advice and knowledge with students from all faculties.
As an executive member of the Associated Alumni council, Beverly enjoys experiencing first-hand the impact of building connections with students and alumni, as well as learning about the remarkable accomplishments of UNB graduates around the world. She says she feels proud to be part of a family of UNB alumni, who are deeply connected to supporting and bettering their communities.
As a dedicated and committed volunteer, Beverly is certainly a shining example of just that.
"Since moving to Canada there has not been any other institution that has given me as much as UNB. You form lifelong relationships here and your career starts here. It's a huge part of your trajectory for the future. There's no other place I'd rather get involved and give back my time to than UNB, because of all that it has given me."