Same Coach New School: Lambert signs with Seawolves Basketball
Author: B. Waston
Posted on Aug 15, 2019
Category: Varsity Sports , Basketball , ACAA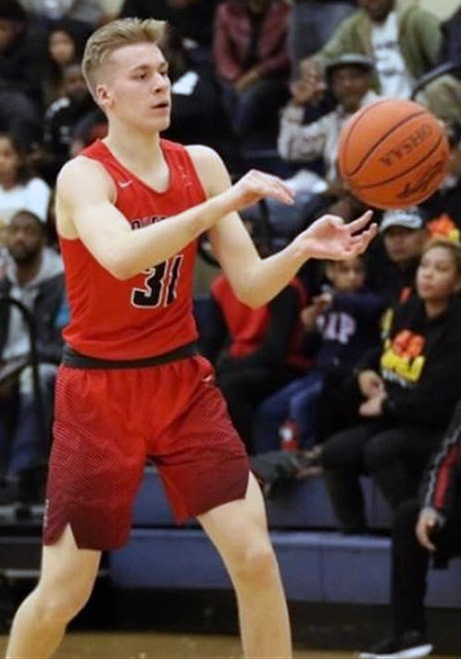 Peter Vincent is excited to be coaching Adam Lambert once again, as Adam starts his business degree this September and joins the Seawolves basketball team this fall. Peter coached Adam his grade 9 year at Saint Joh high, as he was one of the very few Peter ever brought up to varsity at the beginning of high school.
"Adam had a mental and emotional maturity about him and the way he played, even at that age" says peter. After grade 9, Adam went on to play prep basketball in Cleveland, Ohio at Cornerstone Christian Academy in grades 10 and 11, finishing back at Saint John High for grade 12. He was recruited by our sister institution, UNB Fredericton and comes to us this year, adding more shooting ability and ball handling to the back court.
Adam has received several accolades throughout his career, including a U15 bronze medal, a U15 National All Star nod and was named NBIAA player of the year. He believes basketball has helped him develop and succeed in life, and he is obviously very passionate about it. He believes he will add leadership and playmaking ability to the squad and wants above all else to win. His role model is Lebron James, whom he hopes to emulate in his play style and how he handles himself. He claims to have chosen UNB Saint John due to it being close to home and it having a great roster of guys on the basketball team.
Peter believes Adam will add strength and depth to the roster, having mental skills to match his physical ones. He now is certain that UNBSJ holds the strongest backcourt in the league, and all there is left to do is prove it.
"We are excited to have him transferring to us and are hoping it makes us even tougher to play against." Says Coach Vincent.
Welcome to the Seawolves Family Adam!