Height and Passion: Armstrong signs with Seawolves
Author: B. Waston
Posted on Aug 27, 2019
Category: Basketball , ACAA , Varsity Sports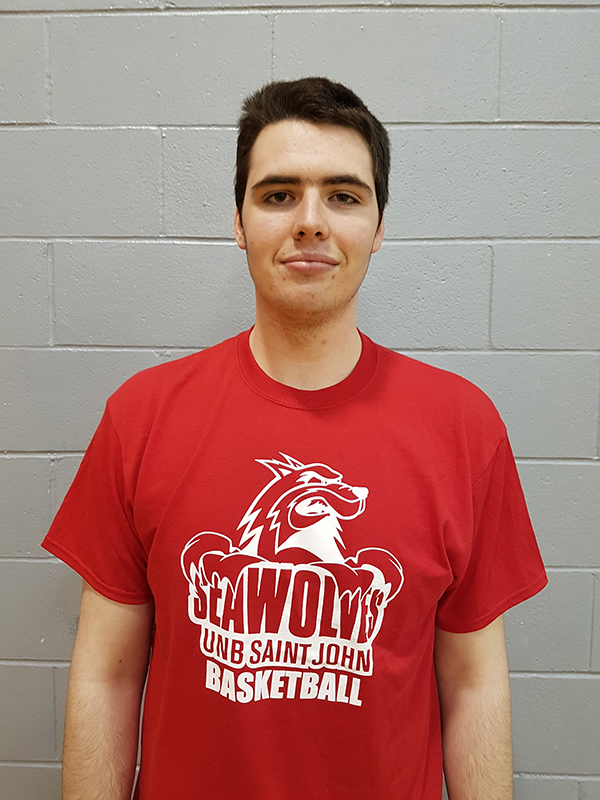 Not far from UNBSJ campus lies Rothesay high school, from which we receive many of their alumni following graduation. This year's grad class will most certainly be one to remember as Mike Armstrong, Rothesay's star big man, starts his Bachelor of Arts in the fall.
Coach Peter Vincent is thoroughly impressed with Mike's progress the last few seasons as he and his (former) teammates at Rothesay high have brought their ball club to elite status in the southern conference.
"Mike is a big man standing at 6'8" and commands attention from whoever he plays against" says Coach Vincent.  He has seen Mike recently lean out and gain strength and is eager to help him continue towards prime physical condition.
Mike has always had a love and affinity for basketball, ever since he first saw Paul George play (NBA player), whom he regards as a role model. He enjoys the camaraderie afforded to him by the sport, as well as the fruits of his labour (such as the 2018 AA championship for Rothesay High).
"I enjoy the challenge and passion involved in the game and the competition" says Mike.
He believes he will bring size to the squad this fall, and with that rim protection and the ability to stretch the defense. Coach Vincent also has great appreciation Mikes 3 point shot and believes he will be a force to be reckoned with once he masters his driving ability.
"We are excited to have Mike joining us and see him having a bright future here in the ACAA"
Welcome to the Seawolves family Mike!