Brown Signs with Seawolves Volleyball Program
Author: S. Guimond
Posted on Aug 22, 2019
Category: Varsity Sports , ACAA , Volleyball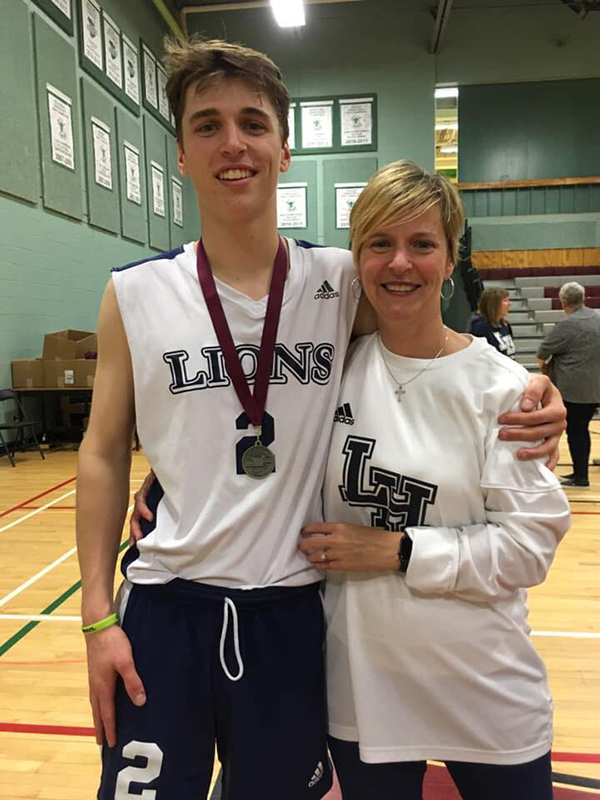 From Fredericton, New Brunswick, Kyle Brown is looking to make a serious impact as he approaches his first varsity season in the ACAA Conference as part of the Seawolves' men's volleyball team.
Kyle is a graduate from Leo Hayes High school were his extensive participation on his school teams and club teams will certainly come in handy for the 2019-20 season. In addition to his junior varsity and varsity teams he also competed at the club level with the Spartans (U16), and Tommie's (U16) clubs and provincials with the Spartans. Throughout his career he has received awards such as MVP and Unsung Hero, but more importantly to note is his outlook on the game he loves. As a child, Kyle used to watch his mother coach volleyball, and this is where his interest in the sport blossomed. The moment he found out volleyball was part of his middle school team offerings he jumped at the chance to play.
The Fredericton setter mentions that:
"Volleyball is a technical and physical sport. It takes extreme focus to be able to read plays. I always strive to be tuned in."
He believes his role will be to keep a positive attitude and ensuring he gives everything he has during practices and games. He feels the game will run smoothly if everyone is playing their positions to the best of their ability.
Kyle is not coming to UNB Saint John alone, he will be arriving as a duo with fellow Leo Hayes volleyball player, Carson Dorcas. Once Kyle got word that Carson was signing with the Seawolves he put a call out to Head Coach Dino Karatzios about open positions. Kyle has always dreamed of playing at the university level and he is looking forward to stepping on the court with the rest of the Seawolves. Once he arrives in the fall, he will be entering his first year of business and he is sure to be met with plenty of familiar faces from his hometown.
As an athlete, Kyle wants to improve on his vertical and his accuracy which he knows will come from hard training and giving 100% in practice.
"I am looking forward to getting to know my teammates and coaching staff".
Coach Karatzios discovered Kyle in the winter of 2019 where he saw him play as starting setter. He notes that Kyle is a quick player with very good hands and very capable of moving the ball accurately.
"I was impressed with his ability to "set the pin" with ease, he's got a good sense of the game and knows who and when to set".
He looks forward to the positive attitude that Kyle will bring to the mix and having two setters will be crucial to the team. Kyle is already very quick and has excellent agility which will help him improve on his decision making and his ability to set the tempo. Coach Karatzios feels that Kyle will bring more depth to a position that is not easy to play, and he is looking forward to seeing his knowledge grow as he progresses.
Welcome to the Seawolves' Family Kyle!