Morse prepared to bring senior leadership to the Seawolves Basketball Team
Author: B. Watson
Posted on Jul 24, 2019
Category: Varsity Sports , Basketball , ACAA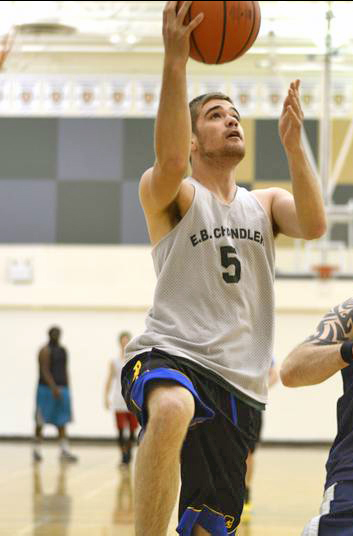 Nova Scotia native Jason Morse is joining the Varsity Basketball roster this season, much to coach Peter Vincent's approval. Recruited from Amherst Regional High school a few years back, Jason has now decided to begin his certificate in general studies and continue his basketball career.
"Jason has control of the floor and has good vision of his teammates, so we are looking for him to put that on display this season".
He is regarded by Coach Vincent to be a mature player with the natural ability to lead by example. His demeanor is such that the team becomes calmer and more stable in his presence. One can easily believe this praise with Jason's back to back provincial titles in 2013-2014.
Jason's goals for his first season are to get to know his teammates better, as well as become a strong asset to the team.
"Basketball means a lot to me because I always had a place where I could clear my head if there were any issues"
He also sees his father as his role model, who was a rock for Jason no matter the circumstances.
Playing with some of our Seawolves in the offseason, Jason is prepared to bring senior leadership and point guard skills to the team this fall. We cannot wait for him to get here and get things started, academically and athletically!
Welcome to the Seawolves family Jason!