Alex Kerr Signs with Seawolves
Author: Stephanie Guimond
Posted on Apr 11, 2019
Category: ACAA , Varsity Sports , Volleyball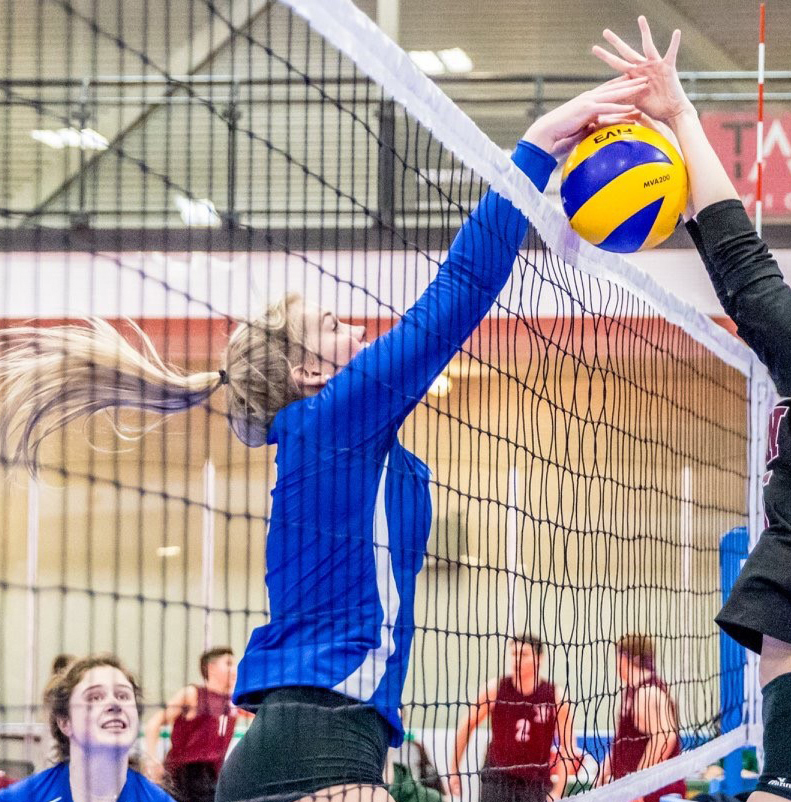 Alex Kerr will be sticking close to home to continue her academic and athletic career. She has officially signed with the UNB Saint John Women's Volleyball team for the 2019-2020 ACAA season.
Alex is a graduate of Kennebecasis Valley High School and has a wide range of athletic experience under her belt. Her athletic resume includes basketball, softball and volleyball and she represented Team New Brunswick for all three. She led her high school softball team to back to back provincial championships. In her last year of high school, she stepped back from basketball to focus solely on volleyball which had her travelling frequently to Fredericton to play for the U18 Spartans.
"I grew up playing multiple sports but as I got to my later years of high school I realized that volleyball was the sport I enjoyed the most. I love that volleyball is a true team sport where everyone needs to do their part to be successful."
Alex will bring some serious work ethic and more height to the team, in addition to enhancing the competitive drive of the group. She's really looking forward to playing at the next level and developing herself as an athlete. Her goal is to be a contributing factor to the team and to dive into their style of play head first. Alex is looking forward to getting to know her new teammates and blending in with the culture of Seawolves Women's Volleyball.
As far as role models go, her father has been a major influence in Alex's life. "My Dad always supports me no matter what." By attending university so close to home, Alex's biggest fan will be right by her side for continued support.
Alex chose UNB Saint John not only for the style of coaching she will receive during her time as a varsity athlete but also due to the reputable Engineering program the campus offers.
Head Coach Lauren Hale – Miller discovered Alex at the Dave Patterson memorial tournament while her team from KVHS was competing. Coach took note immediately of her height, athleticism and competitive nature, stating that: "She could be a phenomenal volleyball player."
Since Alex comes from a very competitive sport background, Coach has been keeping an eye on her development in the volleyball world.
"Alex started her competitive volleyball career in grade twelve where I watched her develop great strides with the Spartans Volleyball Club. She is a quick learner and excels when put in the proper training environment. Alex sets high standards for herself and for her teammates and that is exactly what we do here at UNB Saint John."
Hale – Miller is excited to coach Alex and help her achieve her goals both on the court and in the classroom.
Welcome to the Seawolves Family Alex!