UNB Saint John announces new diploma in engineering foundations
Author: UNB Newsroom
Posted on Dec 7, 2020
Category: myUNB , UNB Saint John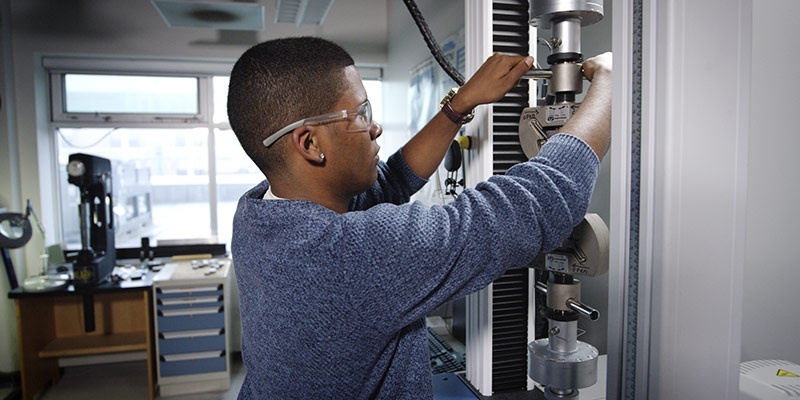 The University of New Brunswick is introducing a new two-year diploma in engineering foundations program, offered on its Saint John campus.
Starting in September 2021, the diploma in engineering foundations will provide graduates with formal recognition upon completion of the two foundational years in engineering.
The two-year diploma in engineering foundations is an entry-level program that offers all new incoming students a basic understanding of scientific principles and a foundation in engineering mathematics, design and technical communication.
"UNB is committed to offering exceptional educational experiences for our students," says Dr. Petra Hauf, UNB's vice-president Saint John. "By expanding our course offerings and degree options, we are creating flexible opportunities to the changing needs of students pursuing their undergraduate education."
The diploma in engineering foundations offers students a specialized education with exposure to conceptual frameworks and fundamental principles of at least one of the following engineering disciplines: chemical, civil, computer, electrical, mechanical or software engineering. All of the courses in the program are degree-credit courses.
Students who meet the requirements for earning the diploma in engineering foundations in their discipline will also earn a seat to complete the final two years of their engineering program at UNB Fredericton.
With a diploma in engineering foundations, students will have several options:
Complete their engineering degree at UNB Fredericton.
Apply to complete their engineering degree at another university.
Continue with the bachelor of science program at UNB Saint John.
Graduate with the diploma in engineering foundations and use the diploma as an exit credential.
"The diploma will help grow our community and make UNB Saint John a first choice for students pursuing engineering," says Dr. Michael Van Zyll de Jong, dean of science, applied science and engineering. "Students now have flexibility to complete their degree or graduate with an engineering diploma and apply their new skills in the workforce."
UNB Saint John also offers an English for academic purposes (EAP) pre-engineering program for international students. This full-time program is designed to improve English language skills, introduce international students to the Canadian university environment and provide the academic skills needed for success in their chosen field. Upon successful completion of the EAP program, international students can begin their engineering courses in January, May, and September each year.
UNB Saint John is now accepting applications for the diploma in engineering foundations program for fall 2021. Students should apply for admission to the bachelor of science in engineering program to secure their seat.
Media contact: Kathleen McLaughlin, kathleen.mclaughlin@unb.ca 
Photo credit: Rob Blanchard/UNB photo