UNB recognizes Remembrance Day
Author: UNB Newsroom
Posted on Nov 10, 2020
Category: UNB Fredericton , myUNB , UNB Saint John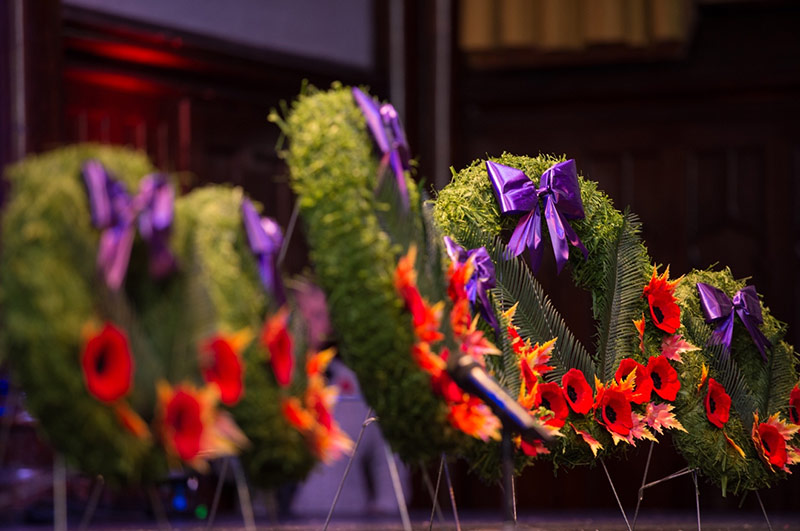 For the eighth year in a row, UNB is recognizing the effect of war on students, faculty and staff.
UNB Remembers, an event that is typically held each November on campus, brings the university community together to pause and reflect on the service and sacrifices that UNB members made in wartime and beyond.
Due to the pandemic, this year's event moves to an online format, running from Nov. 10 to 13. Over those days, UNB will feature stories through its institutional social media accounts:
This year's UNB Remembers features an interview by Barakat Alabbas, a second-year mechanical engineering student at UNB Fredericton and a recipient of the prestigious Currie Scholarship. UNB is also featuring an essay by Spencer Isaac, entitled "Indigenous Perspectives on Remembrance." Isaac is a Mi'gmaw student from Listuguj, currently in the 10-month bachelor of education program at UNB Fredericton.
UNB also features an autobiography written by UNB Fredericton alumni Captain Christopher Lardner (BA'15), and a video biography in remembrance of Flight Sergeant John A. Bissett (Class of 1942) who was killed in action during the Second World War, written by third-year bachelor of arts student at UNB Fredericton and current member of the Canadian Armed Forces, Alyson Savard.
"UNB Remembers is an important way for our UNB community to reflect on how experiences of conflict, both past and present, impact our students, faculty, staff and alumni," says Dr. Sarah King, director of experiential education and a founding member of the UNB Remembers committee. "Though we will be physically distant from each other this year, the stories shared throughout this week remind us of the strength and history of our community."
The website also lists remarks by Dr. King and Dr. Paul Mazerolle, president and vice-chancellor of UNB.
All members of the public and the UNB community are encouraged to read and share these stories. Please join us as we honour those affected by war – past and present – at UNB Remembers.
Media contact: Angie Deveau
Photo credit: Cameron Fitch/UNB