UNB professor Greg Marquis to read as part of Lorenzo Society series
Author: UNB Newsroom
Posted on Oct 26, 2020
Category: UNB Saint John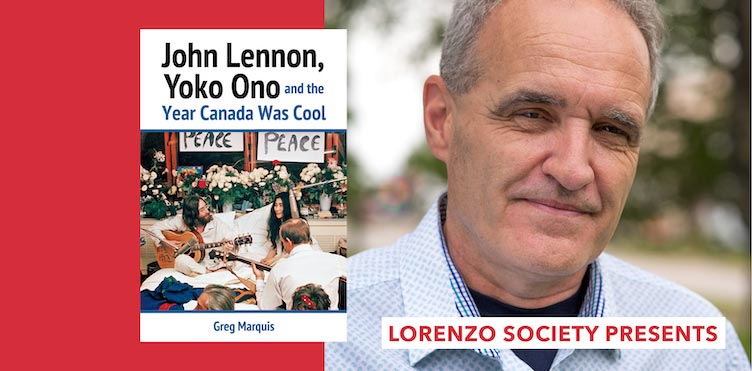 Greg Marquis, professor of history and politics at the University of New Brunswick Saint John, will launch his new book, John Lennon, Yoko Ono and the Year Canada Was Cool on Wednesday, Nov. 4, at 7 p.m. ADT., as part of the Lorenzo Society's virtual series.
In 1969, at the height of John Lennon and his wife Yoko Ono's popularity, they visited Canada. Recounting the story of events which took place while in the country, historian Greg Marquis offers a unique portrayal of Canadian society in the late sixties, describing how politicians, activists, police, artists, musicians and businesses across Canada reacted to John and Yoko's presence and message.
Dr. Marquis is author of Policing Canada's Century: A History of the Canadian Association of Chiefs of Police (1993), In Armageddon's Shadow: Canada's Maritime Provinces and the Civil War (1998), The Vigilant Eye: Policing Canada from 1867 to 9/11 (2016) and Truth & Honour: The Death of Richard Oland and the Trail of Dennis Oland (2016).
The live virtual event and Q&A will be hosted on Microsoft Teams. Email lorenzo@unb.ca for more information.
The Lorenzo Reading Series acknowledges the support of The League of Canadian Poets, the New Brunswick Literary Promotion Program, UNB Saint John, UNB Saint John Bookstore, and its private reading sponsors.