Observing Orange Shirt Day and Mi'kmaq Treaty Day at UNB
Author: UNB Newsroom
Posted on Sep 28, 2020
Category: UNB Fredericton , UNB Saint John , myUNB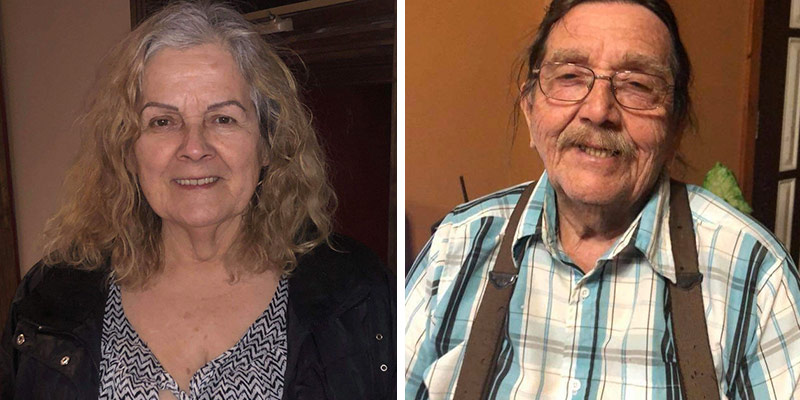 On Wednesday, Sept. 30, and Thursday, Oct. 1, UNB's community will be observing Orange Shirt Day and Mi'kmaq Treaty Day.
On Sept. 30, every member of the UNB community is being encouraged to wear their orange shirt in honour of Orange Shirt Day. This annual event grew out of Phyllis' story, a survivor who was six when she had her orange shirt taken away from her the first day she was in Mission Residential School.
Orange Shirt Day compels everyone to be reflective and commemorate the experiences of survivors, their families and communities. It also sets the stage for sincere dialogue about colonization and anti-Indigenous racism, as well as coming together in the spirit of piluwitahasuwawsuwakon. Piluwitahasuwawsuwakon is a Wolastoqey word that means, "allowing your thinking to change so that action will follow in a good way toward truth" (Opolahsomuwehs/Dr. Imelda Perley).
Due to the pandemic, showing support will look a bit different than in the past. UNB is encouraging members of the community to take a picture with their orange shirt on Sept. 30, and use the hashtags #orangeshirtday and #unborangeshirtday when posting to social media to show support and raise awareness.
Additionally, in honour of Mi'kmaq Treaty Day on Oct. 1, UNB and the Mi'kmaq-Wolastoqey Centre will be hosting an online event via Microsoft Teams from 6 to 8 p.m. This is one of the first events to initiate the president-sponsored series that elevates Indigenous and Black voices.
Mi'kmaq Treaty Day commemorates the key role of treaties in the relationship between the Mi'kmaq nation and the Crown, and the continuing importance of these treaties for Canada. This annual ceremony reaffirms the presence of Mi'kmaq, who have lived in Mi'kma'ki (Mi'kmaq ancestral lands that span the Atlantic and Quebec provinces) since time immemorial.
Speakers for the Mi'kmaq Treaty Day event will include Elders Serena Francis and Kenneth Francis, Mi'kmaq Elders from Elsipogtog, and Wolastoqey Grand Chief Ron Tremblay. They are accomplished in work involving Mi'kmaq/Indigenous rights, cultural and language revitalization, protecting relationships to land, and promoting peace and recognition. Everyone is welcome to attend.
"As an institution committed to not only providing an exceptional learning experience, but also affecting positive change both within our communities and across the globe, we aim to further deepen our relationship with our Indigenous community and recognize that their knowledge and experience is a valuable source of wisdom in the spirit of Reconciliation," says Dr. Paul Mazerolle, UNB's president and vice-chancellor. "We believe that survivors do matter and we are committed to providing a more inclusive world where we can create bridges and opportunities for generations to come."
UNB recognizes the need to bridge the educational attainment gap within one generation, as previously identified by the National Truth and Reconciliation Commission. As part of UNB's commitment to the process of reconciliation, the university has identified Truth and Reconciliation (TRC) as a commitment in its newly released Strategic Vision.
In addition to UNB's Strategic Vision, the university released the TRC action plan in 2018. This plan was drafted in consultation with key stakeholders throughout its communities, including UNB's Mi'kmaq-Wolastoqey Centre, and identifies both short- and long-term priorities for rightful recognition of Indigenous peoples and cultures on UNB campuses. It also aims to increase the presence and visibility of Indigenous leadership, knowledge and culture across our campuses.
Media contact: Angie Deveau
Photo: Elders Serena Francis and Kenneth Francis