UNB M.Sc. forestry student wins the 2020 PCI Geomatics Young Scholars Award
Author: UNB Newsroom
Posted on Aug 7, 2020
Category: UNB Fredericton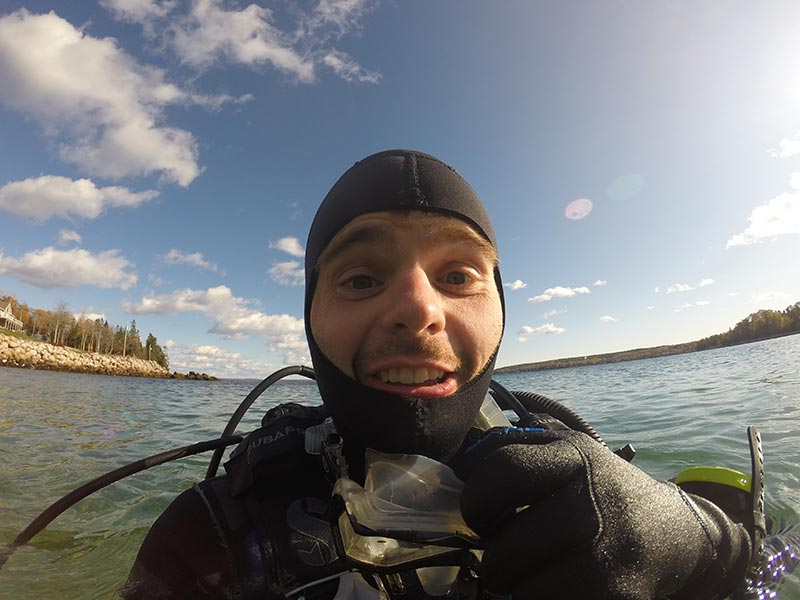 David Forsey, a master of science in forestry student at the University of New Brunswick Fredericton recently completed a thesis on eelgrass mapping using WorldView-2 imagery and won the 2020 PCI Geomatics Young Scholars Award.
Under the supervision of Dr. Brigitte Leblon (UNB, FOREM), Dr. A. LaRocque (UNB/HRA, FOREM), Dr. Marc Skinner (UNB/HRA & Stantec) and Angela Douglas (UNB/HRA & Southern Gulf of St. Lawrence Coalition on Sustainability), David Forsey examined the effectiveness of two image classifiers: Random Forests and Maximum Likelihood classifiers to map eelgrass bed distribution in Tabusintac, NB, an estuarine lagoon on the Acadian Peninsula, 50 kilometers north of Miramichi.
"Healthy eelgrass meadows form dense underwater beds that provide habitat for invertebrates, food for waterfowl and cover for dozens of marine species," says Forsey. "They are important for the health of coastal economies as they provide food, shelter and protection from predators for several juvenile fish and shellfish of ecological, commercial and recreational importance."
"In the face of numerous human-driven influences, eelgrass ecosystems have been declining globally over the past 100 years, with extensive reductions in the extents of eelgrass meadows occurring throughout Atlantic Canada," he explains. "While eelgrass meadows have been acknowledged as crucial habitats, their location, extent and health in Atlantic Canada are poorly understood."
"To properly monitor eelgrasses and to study the impacts of anthropogenic disturbances on their distribution, it is important to have a reliable method of accurately mapping the extent of eelgrass beds," he adds.
The PCI Geomatics Young Scholars Award was presented to David Forsey on July 16, 2020 at the 41st Canadian Symposium on Remote Sensing held virtually. The goal of the award is to recognize exemplary work in remote sensing of Canadian graduate and undergraduate students.
As the winner of the award, David Forsey will receive complimentary registration to the annual Canadian Remote Sensing Symposium and will have his thesis work published on the PCI Geomatics website. He will also receive a free one-year license of Geomatica Prime for academic use and a one-time $500 educational grant.
PCI Geomatics is a Canadian-based company that developed a leading-edge remote sensing software for image processing and analysis.
UNB's graduate students continue to lead the way in their chosen fields.
Media contact: Angie Deveau