Natasha Simon named Mi'kmaq-Wolastoqey Centre Director
Author: UNB Newsroom
Posted on Jul 2, 2020
Category: myUNB , UNB Fredericton , UNB Saint John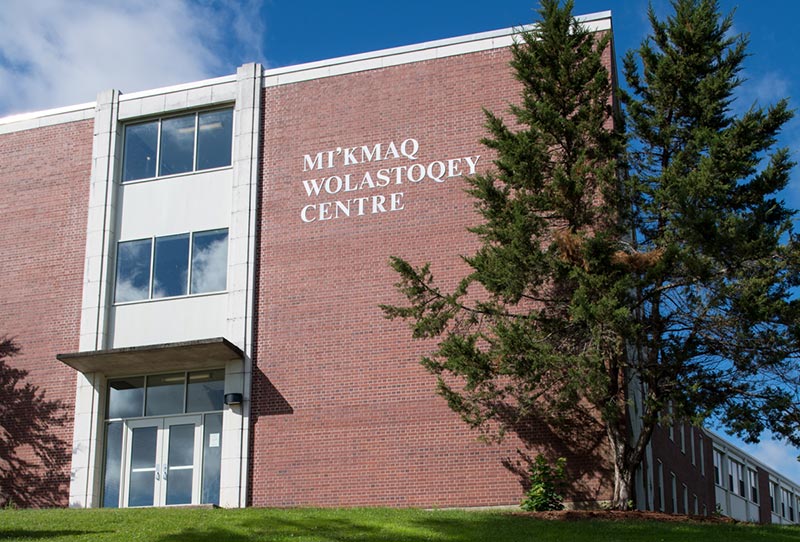 I am pleased to announce that Natasha Simon has been named Nikanahtpat (Director) of the Mi'kmaq-Wolastoqey Centre, effective July 1, 2020. Nikanahtpat is a Wolastoqey term meaning "one who leads by mind, body and spirit."
Natasha is Mi'kmaq from Elsipogtog, N.B. In her personal and professional lives, she has worked tirelessly to center Indigenous knowledge systems and history in her work.
Natasha brings with her a wealth of knowledge and experience working with post-secondary Indigenous students. She has created initiatives that give voice to Mi'kmaq students, providing space and support for them to flourish as Indigenous peoples, inside and outside of the classroom.
Since 2013, Natasha has coordinated the Aotiitj Program at Elsipogtog, a culturally responsive partnership program that offers St. Thomas University-accredited courses in Elsipogtog in addition to cultural teachings and life-skill training. Through this program, she collaborated with STU to create an alternate admissions program for Elsipogtog students who lacked high school prerequisites.
Natasha holds a bachelor of arts degree from UNB and a master of arts from Carleton University. She is currently a PhD candidate in history at UNB, with a dissertation on understanding the historical and cultural roles of migatjus (grandmothers) in Mi'kmaq culture and societies. Her work explores the life of Migatju'oq Isabelle Simon, a Mi'kmaq medicine woman, midwife, and Natasha's own great-grandmother.
The Mi'kmaq-Wolastoqey Centre works closely with the 15 First Nations communities in New Brunswick and those in the Atlantic region. As Nikanahtpat, Natasha will continue to strengthen these relationships and use her expertise to support UNB's values, mission and new Strategic Plan.
Natasha began her five-year term as Nikanahtpat on July 1. She will also serve as an assistant professor in the faculty of education. Please join me in congratulating Natasha. Epjila'si! Welcome!
Stay well,
Dr. George A. MacLean
Vice-President Academic