UNB researcher part of $1.65-million project to develop expertise in earth observation data
Author: UNB Newsroom
Posted on Jun 10, 2020
Category: myUNB , UNB Fredericton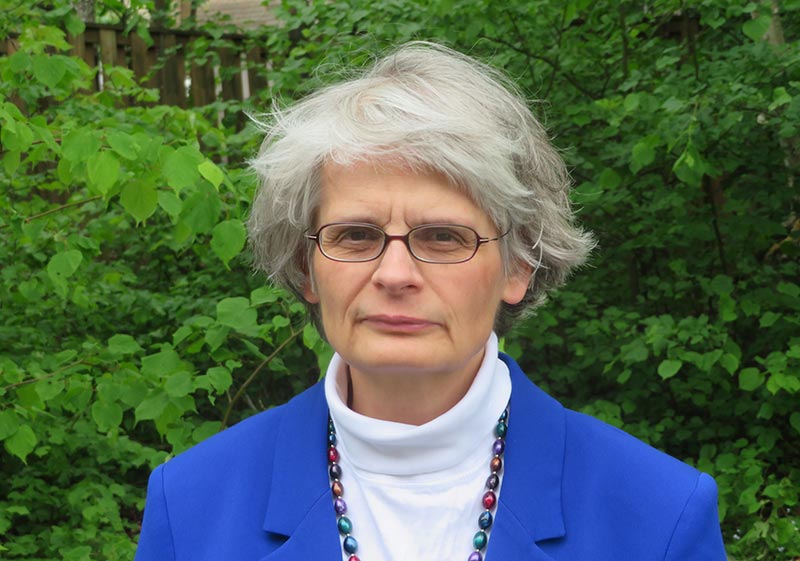 Today's students will be tomorrow's experts, but they need training opportunities to reach that point.
This September, University of New Brunswick researcher Dr. Brigitte Leblon will take part in a $1.65-million, multi-institution NSERC CREATE project to give more students access to research experience and mentorship in the area of earth observation and big data.
Dr. Leblon is a professor of remote sensing in the faculty of forestry and environmental management in Fredericton, director of the Remote/Wood Sensing Laboratory and manages the TRANSFOR-M European-Canadian master's program. She will lead UNB's participation in the From Earth observation to decision-making information services project, also known by its French-language acronym DOTS. Dr. Armand LaRocque, a research scientist in remote sensing at the Remote/Wood Sensing Laboratory, will also participate.
"Our planet is facing deep and complex challenges, such as those associated with climate change. We have the opportunity to access an enormous amount of data acquired by satellites to help us better understand and address those challenges but doing so requires technical and research expertise. This project will support that need to better train our students to use the data and to become the next generation of experts," said Dr. Leblon.
DOTS is led by Dr. Kalifa Goïta at the Université de Sherbrooke, and includes faculty and researchers from six institutions: Université de Sherbrooke, UNB, Quebec's Institut national de la recherche scientifique, the Computer Research Institute of Montréal, Université Laval, and the University of Calgary. Several public and private sector organizations are also providing opportunities and support, including the Canadian Space Agency, Natural Resources Canada and Agriculture and Agri-Food Canada.
Funded by the Natural Sciences and Engineering Research Council of Canada (NSERC) Collaborative Research and Training Experience Program (CREATE), the project is intended to fulfill the training needs of highly qualified personnel that will be able to work with the vast quantities of data constantly being acquired by earth observation satellites under the control of space agencies and private companies around the world.
DOTS will provide funding and opportunities for graduate students to develop their professional skills, including 80 funded internships. It will also facilitate connections to industry and government. Students will be able to develop their skills in research, data analysis, and use of specialized tools.
"Providing opportunities for our graduate students to become the highly qualified experts that will lead our exploration of the future is an important purpose of post-secondary institutions," said Dr. David MaGee, UNB's vice-president (research). "This project will support students' knowledge, experience and employability, and will contribute to strengthening the field of earth observation. Congratulations to Dr. Leblon and Dr. LaRocque on this CREATE funding success and on their ongoing commitment to providing meaningful and practical learning experiences for students."
The project will officially start at the end of the summer and is funded over six years. Interested students are invited to contact Dr. Leblon to discuss opportunities.
Media contact: Jeremy Elder-Jubelin
Photo credit: Pexels