New LPN to BN pathway at UNB
Author: UNB Newsroom
Posted on Jun 3, 2020
Category: UNB Fredericton , myUNB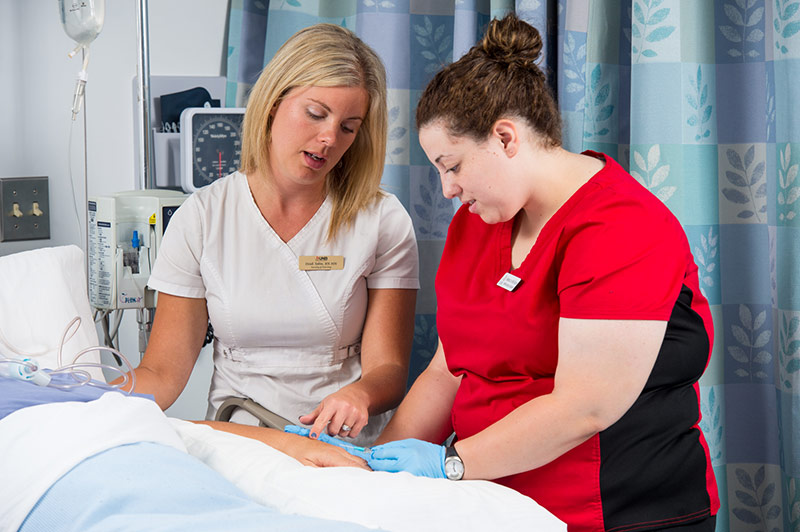 The University of New Brunswick's Fredericton campus will launch a new pathway to nursing education in September 2020. Funding from the Province of New Brunswick's Nursing Resource Strategy was provided to the faculty of nursing to create the LPN-BN pathway so the program would be ready for admission in fall 2020. This is one year earlier than anticipated.
Licensed Practical Nurses (LPNs) who wish to become Registered Nurses (RNs) will now be able to take courses from home. The university will begin offering this new LPN-BN Pathway remotely using technology-enhanced learning tools.
Many practicing LPNs would like to continue their education, but the reality of leaving jobs or moving to campus is not always possible. Now, more than ever, the impact of COVID-19 makes this difficult for those who do not live close to the university campus. The faculty of nursing and the College of Extended Learning will offer six courses through the pathway for entry to the third year of the four-year bachelor of nursing program on the Fredericton campus.
This pathway is designed as a way to support remote learning for nursing education. Debbi Amirault, program director, described the pathway "as a way to help remove barriers for potential students to access nursing education. This pathway demonstrates our commitment to nursing and to the people of our province."
Dr. George MacLean, UNB's vice-president academic, says the program is an example of health care innovation that can improve the lives of New Brunswickers.
"This is a real opportunity to enhance our province's health care system and we are excited to be working in partnership with the Government of New Brunswick to find innovative solutions that work for all of us."
The pathway will be offered through UNB's College of Extended Learning (CEL).
Media contact: Angie Deveau