UNB provides PPE for healthcare and emergency workers
Author: UNB Newsroom
Posted on Apr 23, 2020
Category: UNB Fredericton , myUNB , UNB Saint John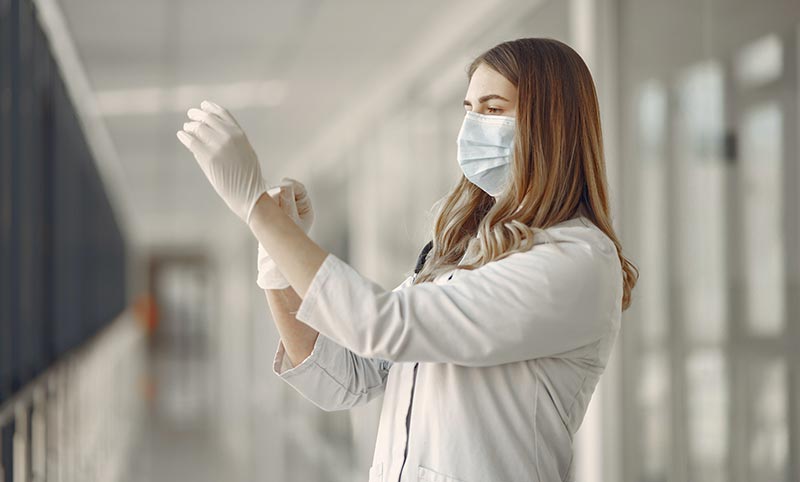 The University of New Brunswick has gathered crucial supplies to provide the Province of New Brunswick with personal protective equipment needed during the COVID-19 pandemic.
PPE and other essential materials were gathered from the UNB Fredericton campus, including gloves, goggles, masks, face shields, gowns, alcohols and more. Additional materials from UNB's Saint John campus and Moncton site are being compiled and will be made available.
UNB is in discussions with the provincial government on what surplus supplies the university can offer at this time and other materials it may be able to provide in future.
"UNB and the communities it serves have always been close partners and friends with bonds that enrich our region," says Dr. Paul Mazerolle, president and vice-chancellor of UNB. "The university actively seeks opportunities to provide support for the community and the public, especially in times of uncertainty. Providing PPE to front-line workers during this crisis is an important action we can take to ensure healthcare professionals and our communities are safe and healthy."
On March 24, Prime Minister Justin Trudeau called upon universities and post-secondary institutions via Twitter to make available supplies, in particular masks and ventilators, for healthcare workers dealing with the COVID-19 outbreak. UNB quickly scoured its labs and stores for materials.
The items will assist healthcare workers on the front line, but their reach doesn't stop there. Emergency responders such as police and fire will also receive supplies, in particular gloves, as they too face shortages.
"While we're currently facing significant challenges as a society, I am encouraged by the response of our university community and the province," says Dr. Mazerolle. "We are all committed to doing our part to ensure a swift recovery to the pandemic and positive growth beyond."