Dr. Carol Nemeroff named dean of UNB's Renaissance College
Author: UNB Newsroom
Posted on Apr 22, 2020
Category: UNB Fredericton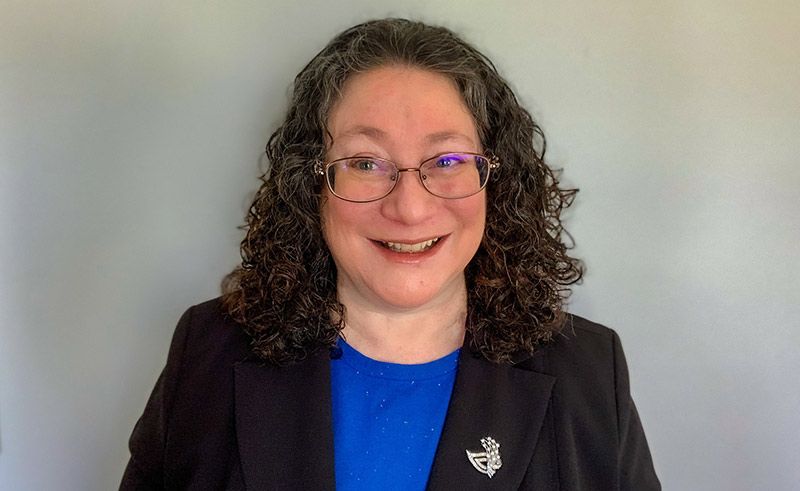 Dr. Carol J. Nemeroff has been named dean of Renaissance College at the University of New Brunswick in Fredericton.
Dr. Nemeroff is currently a professor of social and behavioral sciences at the University of Southern Maine (USM), as well as a co-founder and principal at the Maine Regulatory Training and Ethics Center (MeRTEC) at USM. She is a licensed psychologist in Arizona, former director of the Arizona State University Clinical Psychology Center and the Mind-Body Health Lab. She has served as chair of social and behavioral sciences at USM and as chair of the Institutional Review Boards for the protection of human subjects at Arizona State University and USM.
She holds a master of arts and doctorate in clinical psychology from the University of Pennsylvania and a bachelor of arts from McGill University.
"We're pleased to welcome Carol to our university community," says Dr. George MacLean, vice-president academic at UNB Fredericton. "Her interdisciplinary work and professional experience, not to mention her infectious enthusiasm, will be a perfect complement at Renaissance College and UNB."
Dr. Nemeroff's primary research focuses on 'magical thinking' in daily life, exploring intuitive, heuristic-based thinking about contagion across many different domains. One application is contagious illness: how people think about the nature of the contagious things, what constitutes appropriate preventive behavior, and what interpersonal groups are treated as threats. Another application is food and eating: how the intuitive 'you are what you eat' principle interacts with culture and gender, to shape dietary choices and judgments that we make of ourselves and others. Recent work in the domain of public perceptions of recycled water focuses on how to get the 'cognitive sewage' out after the physical sewage is gone.
Her emerging research activities focus on designing and evaluating innovative ethics training that builds real-world ethical resilience, and on women and leadership.
"My main research explores magical thinking in everyday life, particularly how such thinking affects people's perceptions of risk and any associated health-related behaviors," says Dr. Nemeroff. "My recent research with MeRTEC explores how to teach ethical decision-making in a way that stands up to the complexity and emotional stress associated with ethical problems as they unfold the real-world. By identifying cognitive shortcuts and emotional biases that are engaged when people are stressed, we hope to design tools and techniques to guide them to more thorough, nuanced, and culturally aware decision-making.
"As dean, l will build on the strong foundations of Renaissance College, cultivating connections with other faculties, departments and centres at UNB and expanding access to the College's cutting-edge curriculum in interdisciplinary leadership and ethics," says Dr. Nemeroff. "My vision is to also bring collaborative research and educational opportunities with MeRTEC and the Maine North Atlantic Institute."
Dr. Nemeroff will also be a tenured professor at Renaissance College. Her renewable five-year term begins on July 1, 2020.
Media contact: Angie Deveau
Photo credit: Samuel Nemeroff