UNB to host invertebrate paleontologist for Darwin Day lecture
Author: UNB Newsroom
Posted on Feb 6, 2020
Category: UNB Fredericton , myUNB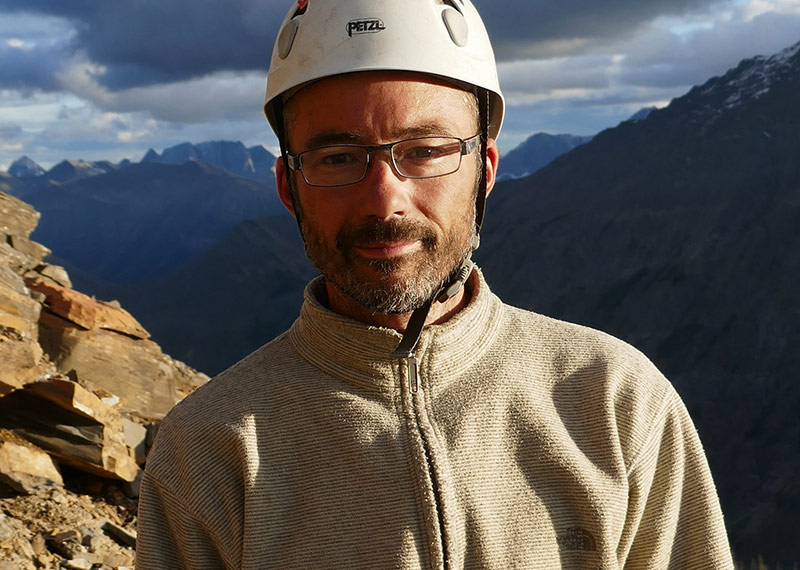 In celebration of Darwin Day, the biology department at the University of New Brunswick Fredericton will host Dr. Jean-Bernard Caron, Richard M. Ivey curator of invertebrate palaeontology at the Royal Ontario Museum (ROM) on Wednesday, Feb. 12.
Dr. Caron's talk is entitled "Darwin's dilemma: The origin of animals explained." In addition to his position at the ROM, Dr. Caron is also an associate professor at the University of Toronto. His research focuses on the explosion of animal diversity during the Cambrian period, more than 500 million years ago. Dr. Caron regularly leads research teams examining the fossil beds of the Burgess Shale in British Columbia and in 2011, he launched the award-winning Virtual Museum of Canada website about this famous site. Dr. Caron is currently working on a new permanent gallery at the ROM dedicated to telling the story of life from its very beginnings to the dawn of dinosaurs, which is scheduled to open in 2021.
"The origin of animals, during the so-called 'Cambrian explosion,' is a fascinating topic which continues to attract considerable controversy," says Dr. Caron. "Darwin himself was worried that the sudden appearance of animals at the base of the Cambrian could challenge his theory of evolution.
"In this talk, I will provide an overview of our current understanding of the origin and early evolution of animals based on a variety of proxies, including fossils and genes," he adds. "I will also highlight some of the work we are doing in this area based on new discoveries from the half-a-billion-year-old Burgess Shale fossil deposit of British Columbia."
Darwin Day is an annual celebration of the work of Charles Darwin, with a special focus on his role in our understanding of evolution and the natural world. Every year, special lectures and events are held across the world to highlight the importance of this work to different aspects of science and society.
The lecture will take place on Wednesday, Feb. 12, from 6:45 to 8 p.m. in Bailey Hall, Room 146. A reception in the Quartermain Earth Science Centre will follow. This event is free and open to the public.
Media contact: Angie Deveau
Photo credit: Dr. Jean-Bernard Caron/Royal Ontario Museum