UNB launches Climate Change Action Plan
Author: UNB Newsroom
Posted on Feb 24, 2020
Category: UNB Fredericton , UNB Saint John , myUNB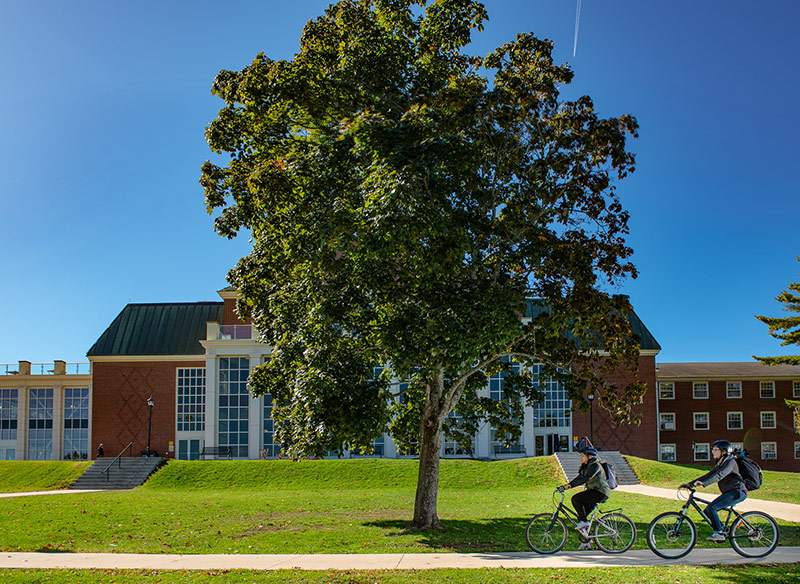 The University of New Brunswick plans to be carbon neutral by 2050 and it has created an action plan to fulfill that mission.
UNB's Climate Change Action Plan (CCAP), which was developed after extensive public consultation and engagement, is the first of its kind for a post-secondary institution within New Brunswick.
The plan outlines strategies that will help the university make improvements to its infrastructure, while shifting behaviours and increasing efficiency across both its Fredericton and Saint John campuses.
The plan, which has targets identified for 2025, 2035 and 2050, focuses on the five following key areas:
Energy and Infrastructure;
Transportation;
Education and Programs;
Waste Management; and
Sustainable Grounds.
The CCAP Committee was responsible for the oversight of the creation of the plan. Members of the committee include faculty, staff, students, and municipal and provincial government officials, as well as non-profit staff and community experts.
"As a top-rated research facility and intellectual leader, UNB is the ideal setting for the development and implementation of a comprehensive environmental sustainability strategy – not only to increase energy efficiency and reduce fossil fuel consumption on both our campuses, but to also create educational opportunities for our students and the community around us," says Dr. Paul Mazerolle, president and vice-chancellor of UNB.
"To date, we have seen a tremendous amount of success on both our campuses when it comes to sustainability, from the establishment of academic programs in environment and natural resources to the development of community gardens, freecycling and recycling programs to beekeeping and increased access to bike racks and bike repair stations," says Danielle Smith, sustainability coordinator and member of the CCAP Committee. "The CCAP recognizes our successes, but also identifies ways that we can improve in this area."
To maintain transparency and accountability, UNB Sustainability will monitor and report on the targets and strategies set out in the plan. They will collect this information through the Sustainability Tracking Assessment and Rating System (STARS). The development of the CCAP was partially funded by the Environmental Trust Fund.
Media contact: Angie Deveau
Photo credit: Jeff Crawford/UNB