UNB named one of Atlantic Canada's Top Employers for eighth year
Author: UNB Newsroom
Posted on Jan 14, 2020
Category: UNB Fredericton , myUNB , UNB Saint John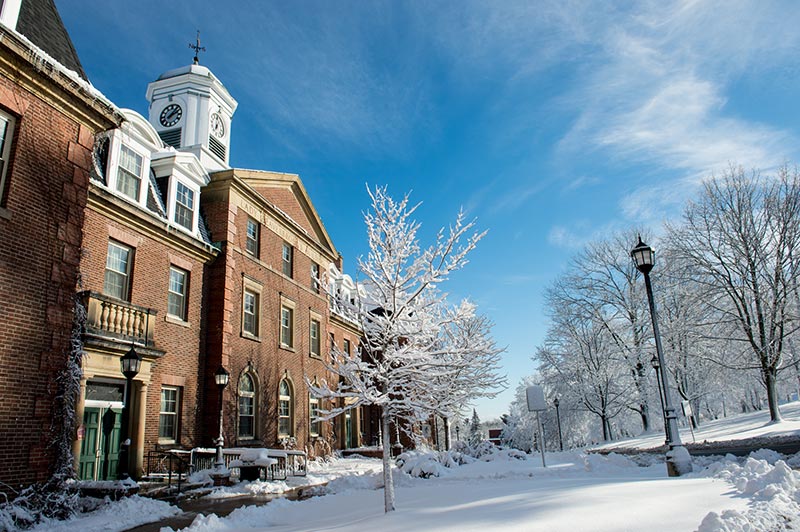 For the eighth consecutive year, the University of New Brunswick has been named one of Atlantic Canada's Top Employers in 2020.
The list, published by Atlantic Business Magazine, recognizes the employers in the Atlantic region that lead their industries in offering exceptional places to work. The evaluation takes into account performance management, training and skills development, health, physical and family benefits, and community involvement. It compares organizations of any size and in public and private sectors, so long as its head office is in one of the four Atlantic provinces.
UNB was also listed as one of Canada's Top 100 Employers in November, for the seventh time over the past eight years.
"We're thrilled UNB has once again been named one of the region's exceptional workplaces," says Dr. Paul Mazerolle, UNB president and vice-chancellor. "Atlantic Canada is home to outstanding organizations and to be recognized among them is a significant achievement and a positive reflection of our institution."
The university was listed as a top Atlantic Canadian employer for a number of reasons:
Working at one of North America's first public universities, UNB employees can enjoy a variety of on campus amenities including a cafeteria (with healthy and special diet menus), a quiet room for meditation and reflection, and subsidized access to UNB's state-of-the art fitness facility, which features an indoor swimming pool, a climbing wall, a dance studio and various fitness classes such as Zumba, yoga and pilates
UNB recognizes exceptional performance in a number of areas including the Excellence in Teaching awards, Distinguished Service awards and President's Medals for service over the span of a career
UNB helps employees plan securely for the future with contributions to shared risk pension plans and retirement planning assistance -- retirees can also stay connected through a dedicated Retired Employees Association, which assists members with health benefits and related concerns, and provides a collective voice to the university