Writer Christine Higdon to read as part of UNB's Lorenzo Reading Series
Author: UNB Newsroom
Posted on Oct 16, 2018
Category: UNB Saint John , myUNB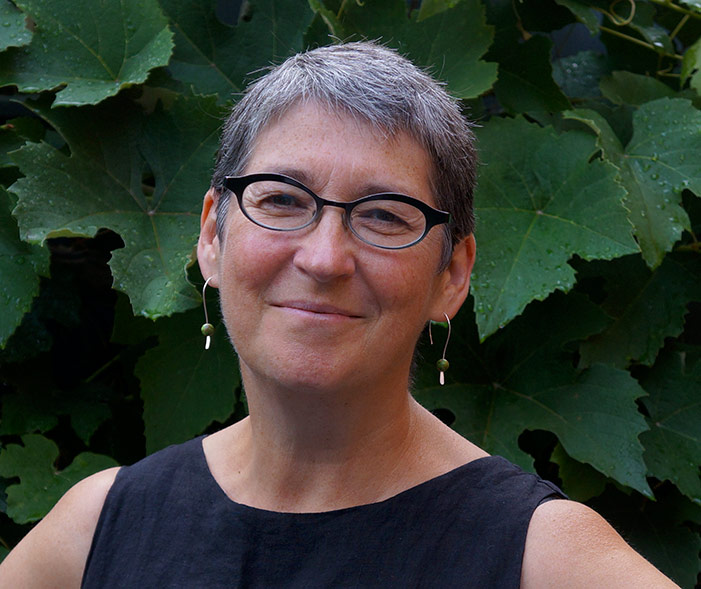 Writer Christine Higdon will read from The Very Marrow of Our Bones on Sunday, Oct. 28, as part of the Lorenzo Reading Series at UNB Saint John.
On a November day in 1967, two women disappear from a working-class town on the Fraser River. The community is thrown into panic, with talk of drifters and murderous husbands. But no one can find a trace of Bette Parsons or Alice McFee. Even the egg seller, Doris Tenpenny, a woman to whom everyone tells their secrets, hears nothing. Ten-year-old Lulu Parsons discovers something, though - a milk-stained note her mother, Bette, left for her father on the kitchen table. Lulu tells no one and buries the note in the woods.
When Doris, who is more at home with chickens and green beans than with human beings, spots young Lulu with Mr. McFee, her hackles rise. Doris is convinced Aloysius McFee is to blame for the women's disappearance; she knows better than to trust the man everyone in town thinks is just a charming gadabout. But Lulu has already started running.
For 40 years she uses the safety of solitude and detachment until, at 50, thrown together with Doris Tenpenny by odd circumstances, Lulu learns that she is not the only one who carries a secret.
Christine Higdon is a writer, an editor, a graphic designer and a rug-hooker.
The Lorenzo Reading Series acknowledges the support of the Canada Council for the Arts, The League of Canadian Poets, UNB Saint John, UNB Saint John Bookstore, and its private reading sponsors.
Christine Higdon will read from her book on Sunday, Oct. 28, at 2 p.m. in the Marco Polo Room of the Parkland Shannex at 40 Vitality Way in Millidgeville.
Media contact: Andrea Kikuchi
Photo credit: Peter Higdon