Harrison McCain Foundation Faculty Award recipients announced for 2018
Author: UNB Newsroom
Posted on Oct 29, 2018
Category: UNB Saint John , myUNB , UNB Fredericton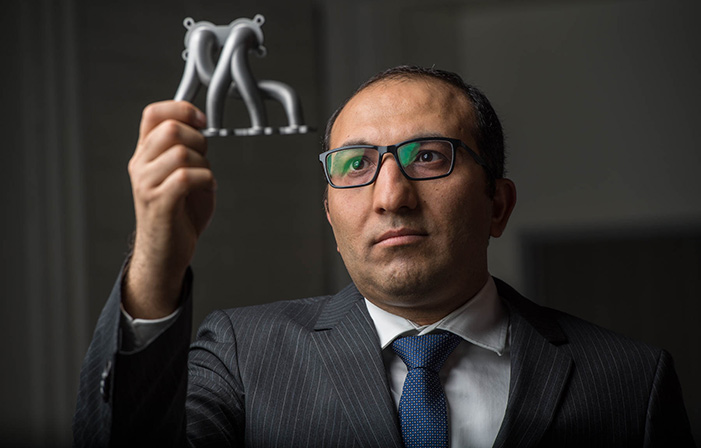 Twenty-two faculty members at UNB have increased research, publishing and teaching support for the 2018-19 academic year, thanks to funding from the Harrison McCain Faculty Awards.
The awards are focused in four areas: young scholars, conference and research travel, visiting professorships and scholarly book publishing.
They were initially established in 2006 with a grant of $1 million from the Harrison McCain Foundation, and renewed with an additional $1.25 million in 2016.
The awards include:
The Harrison McCain Young Scholars Awards, which provide up to $25,000 to support new or recently hired faculty who have received their highest degree within the last 10 years. The Young Scholars Awards are designed to provide special support to tenure or tenure-track faculty members who received their PhD less than 10 years ago and whose employment at UNB does not exceed six years. The awards may be used for research projects, additional study, travel, equipment, stipends to provide release time for increased research activity, the hiring of a laboratory assistant, or other initiatives deemed to be supportive of establishing an academic career at UNB.
The Harrison McCain Visitorships offer up to $50,000 to UNB faculty to enable them to participate in the academic life of another institution. The visitorships are intended to provide opportunities for current faculty to participate actively in the academic life of another institution, expanding their knowledge, enhancing their pedagogical skills and/or fostering research collaborations.
The Harrison McCain Visiting Professorships offer up to $50,000 to allow UNB faculty to bring colleagues from other institutions to enrich the UNB experience. The visiting professorships are intended to attract scholars of especially high calibre to either campus of the University of New Brunswick in any discipline. The intent is to bring to UNB unusual expertise and new perspectives.
The Harrison McCain Grant in Aid of Scholarly Book Publishing provides up to $5,000 in funding to assist faculty with the costs of publishing their research. The Grant in Aid of Scholarly Book Publishing is designed to provide support to UNB faculty and librarians who require funding to defray costs directly associated with publishing a scholarly, analytical book. Nine faculty members received young scholars awards for 2018-19: four were awarded visitorships, three received visiting professorship awards, and six received scholarly book publishing grants.
Harrison McCain Foundation Young Scholars - 2018 Kaveh Arjomandi (Civil Engineering), Scott Bateman (Computer Science), Jason Bell (Philosophy), Tia Dafnos (Sociology), Elizabeth Effinger (English), Jeffrey Hebert (Kinesiology), Jason Hickey (Nursing), Audrey Lemoges (Earth Sciences), and Hsin-Chen Lin (Business Administration).
Harrison McCain Foundation Visiting Professorship - 2018 Joseph Hall (Mechanical Engineering), Mohsen Mohammadi (Mechanical Engineering), and Daniel Tubb (Anthropology). Dr. Mohammadi will be hosting Dr. Durga Janaki Ram Gabbita from the Indian Institute of Technology Madras in Chennai, India. While at UNB, Dr. Janaki Ram will work on developing new alloys for additive manufacturing. Based on these studies, samples will be produced for mechanical, corrosion and wear testing. A very likely outcome of this effort is a new alloy for additive manufacturing components for use in marine and offshore applications.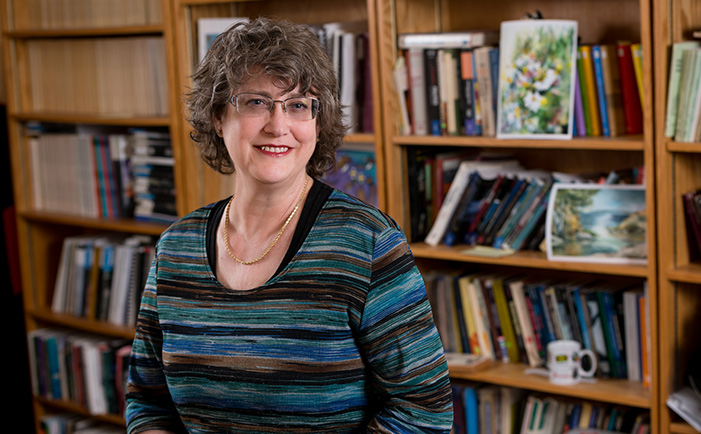 Harrison McCain Foundation Visitorship - 2018 Joanna Everitt (History & Politics), Heather Hunt (Biological Sciences), Chris McFarlane (Earth Sciences), and Cheryl Patten (Biology). Dr. Everitt will travel to the University of Exeter, UK to continue research studies involving gender, media and politics. She will work with Dr. Susan Banducci who is co-investigator in two important studies of the British General elections and the impact of traditional and social media on their outcomes. At Exeter Dr. Everitt will examine the degree to which a person's gender conditions his or her acceptance of media messages about male or female candidates.
Harrison McCain Foundation Award in Scholarly Book Publishing - 2018 Danielle Bouchard (Kinesiology), Jason Bell (Philosophy), Joanna Everitt (History & Politics), Stephen Heard (Biology), Martin Hrynick (Anthropology), and Donald Wright (Political Science).
Apply for a Harrison McCain Faculty Award.
Photo 1: Mohsen Mohammadi
Photo 2: Joanna Everitt