Conference at UNB explores the value of creativity
Author: UNB Newsroom
Posted on Nov 15, 2017
Category: UNB Fredericton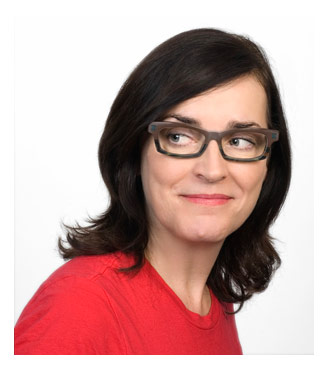 Nora Young, Canadian broadcaster and host of CBC's Spark, believes everyone can be creative.
Ms. Young is one of three keynote speakers scheduled to talk at the Creative Connections Conference at the University of New Brunswick this Thursday, Nov. 16 to Saturday, Nov. 18. She will deliver her talk Friday, Nov. 17 at noon.
The conference is being held at the Wu Conference Centre in partnership with the Atlantic Centre for Creativity and UNB. It will offer problem-solving workshops and illuminating talks to students, leaders and professionals alike in fields varying from education, business, engineering, entrepreneurship and the arts. Participants will be encouraged to share their ideas and research on creativity and innovation.
Mary Blatherwick, co-chair of the Atlantic Centre for Creativity and the conference organizer, believes that creativity is one of the most important factors for success in any discipline. "This conference is all about the incredible value that creativity can bring to people's personal and professional lives," Dr. Blatherwick says. "Everyone has the capacity to be creative."
She says participants will learn how to access and use their creative abilities to express their ideas and find innovative solutions to real-world problems.
The conference offers more than 50 interactive workshops and presentations and a creative showcase of artists and performers from around New Brunswick.
Ms. Young will deliver a keynote address at about the importance of creativity in our rapidly changing world. She will discuss how harnessing our creativity can help us face today's challenges by drawing on her years of experience interviewing and researching creative people.
"Creativity and innovation are hot buzzwords these days," she says, "but too often, 'creativity' is reduced to a kind of secret sauce that you either have or you don't. In reality, we can learn creative practices that can help us innovate in challenging times as individuals, organizations and communities.
"This conference offers the opportunity to delve deeply into how creativity works, and why it's important," says Ms. Young.
Media contact: Hilary Creamer Robinson