Lecture at UNB examines Desmond Pacey s contributions to literary landscape
Author: UNB Newsroom
Posted on Oct 10, 2017
Category: UNB Fredericton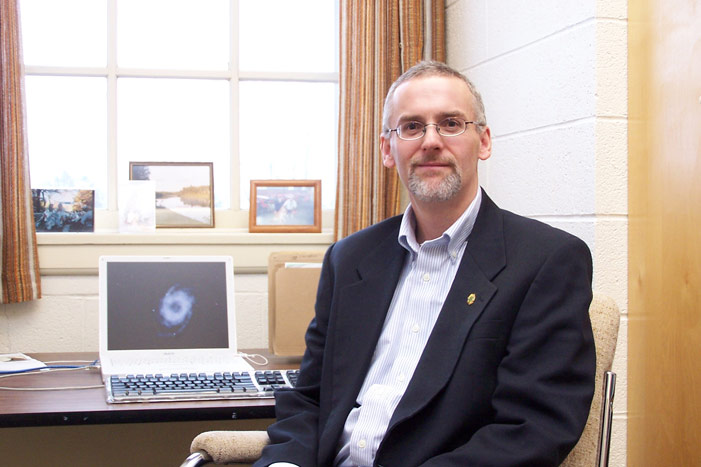 As one of Canada's leading literary critics and historians, Desmond Pacey pioneered changing attitudes towards Canadian literature and was an instrumental figure in promoting Canadian literary studies at the University of New Brunswick.
In honour of the 100th anniversary of Dr. Pacey's birth, Tony Tremblay, professor of English at St. Thomas University and, until recently, Canada Research Chair in New Brunswick Studies will pay tribute to the late author and literary advocate with his lecture, "Desmond Pacey at 100: Looking Back at the Legacy."
The Pacey Memorial Lecture will take place in Fredericton on Wednesday, Oct. 11 at 5:30 p.m., with a reception beginning at 5 p.m., in Room 102 of Tilley Hall on the UNB campus. There is no admission charge and everyone is welcome to attend.
Dr. Tremblay has been widely published in the fields of literary modernism and Canadian literature and is a founding editor of the multidisciplinary Journal of New Brunswick Studies/ Revue d'études sur le Nouveau-Brunswick. He is also general editor of the New Brunswick Literary Encyclopedia. Dr. Tremblay's current research examines New Brunswick's modernist cultural workers, including Dr. Pacey, among others.
The lecture will delve into Dr. Pacey's contributions to Canadian literature through his work to position UNB as a hub of Canadian studies, his efforts to bring attention to literature on a regional and local level, and his then ground-breaking views on Canada's cultural and linguistic fragmentation.
"Pacey pioneered the practice of regional studies in Canada," says Dr. Tremblay. "He was a champion for literature in New Brunswick and the Atlantic provinces, believing that Canadian literary scholars could be trained in New Brunswick.
"He worked with UNB's dean of arts at the time, Alfred Bailey, on popularizing this approach to Canadian studies. It really was very unique at that time, and it put UNB on the map."
The W.C. Desmond Pacey Memorial Lecture, hosted by the faculty of arts on the UNB Fredericton campus, features leading speakers in the humanities and social sciences. Now in its 36th year, the event honours scholar, teacher, writer and administrator Desmond Pacey, who served UNB with ability, wit, good humour and seemingly endless energy from his arrival in 1944 as professor and chair of the department of English until his death in 1975. His outstanding accomplishments included appointments as dean of graduate studies, vice-president (academic) and acting president. To all of these, he brought a deep sense of what is finest and of most permanent value in the academic tradition.
Media contact: John C. Ball
Note to media: Dr. Tony Tremblay is available for interviews through arrangement with the media contact listed above.