Bell investing 100 000 to collaborate with UNB s Canadian Institute for Cybersecurity
Author: UNB Newsroom
Posted on Oct 6, 2017
Category: UNB Fredericton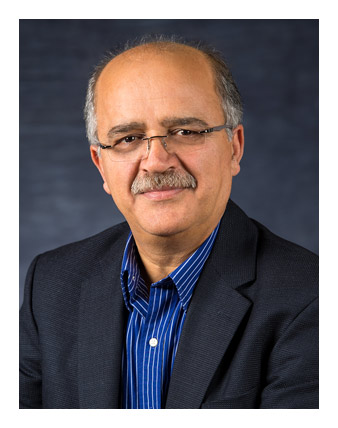 Bell Canada is announcing the establishment of a National Service Centre in Fredericton and, with it, investing $100,000 in the University of New Brunswick to collaborate with the Canadian Institute for Cybersecurity.
The collaboration between Bell and the institute is part of a $3.6-million investment from Opportunities New Brunswick (ONB) to support job creation and further expand the cybersecurity eco-system in New Brunswick.
Bell, one of the fastest growing technology-based companies industries in the world, will expand upon expertise between the institute and Bell's network and security professionals. As the country's largest communications company, Bell will expand its operations in Atlantic Canada by creating up to 150 new full-time positions in Fredericton over the next five years.
"The Canadian Institute for Cybersecurity is poised to alter the cyberwarfare landscape by propelling research, training and collaboration with governments and industry to new levels," said Dr. Ali Ghorbani, director of the Canadian Institute for Cybersecurity. "Partnerships such as this one with Bell will forge an even more crucial role in developing security measures necessary to protect modern critical infrastructure in Canada and beyond."
With Bell's investment, three dedicated graduate students will work with Bell's network of security professionals.
"Expanding our business in Fredericton and building on our security leadership alongside the experts at UNB's Canadian Institute for Cybersecurity enhances Bell's service and technology innovation capabilities," says Glen LeBlanc, Bell's chief financial officer and vice chair, Bell Aliant.
The news comes amid Bell's plans to create new positions in a number of fields, including technical, business and security analysts, quality assurance, developers and project management resources. Bell says this will improve its ability to meet the demand for local support while building a flexible resource pool as technology, customer and market demands evolve.
"We are thrilled that Bell Canada has chosen Fredericton to expand and create its National Service Centre," said Premier Brian Gallant. "Fredericton is home to first-class education and training institutions that are going to provide Bell the highly skilled, bilingual workforce they are looking for to fill these positions. These will be good paying jobs that will be wonderful opportunities for New Brunswick families."
Media contact: Hilary Creamer Robinson, Communications Officer
Photo: Ali Ghorbani, Director of the Canadian Institute for Cybersecurity. (Credit: Joy Cummings / UNB Photo)