UNB s Cyber Girls workshops empower girls to explore the growing world of tech
Author: Communications
Posted on Feb 20, 2017
Category: UNB Fredericton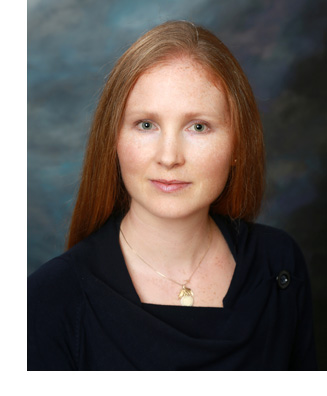 UNB's faculty of computer science is introducing a series of interactive workshops for middle school girls interested in technology.
Leah Bidlake, an instructor with UNB's faculty of computer science, notes that a common barrier between young girls and computer science is a lack of confidence due to the myths surrounding the field.
"It's important to expose young girls not only to the realities of what computer science is about, but what a computer scientist does," she says.
The girls are taught the fundamentals of programming and work together in groups to create their own computer programs. Ms. Bidlake is encouraged to see that when one group gets stuck on a problem, they collaborate with others to work through it.
"In our activities we try to promote things like collaboration and teamwork. We're emphasizing working together to solve a problem, dispelling those myths of very individualistic or solitary work."
She says two UNB undergraduate computer science students have the opportunity to help organize and take part in the sessions, using the skills they've learned in the classroom and, acting as role models for the participants.
"I think it's a great thing for them to see, not just a room full of female computer scientists that are helping them, but to see younger people and to hear from them about what computer science is like," says Ms. Bidlake, whose first exposure to programming was in high school.
"We had a teacher whose son was studying computer science at UNB, so his son was helping him to develop a programming course and taught him some programming so he could teach us."
While taking an online course, she realized that technology could be used to enhance her passion – education. Ms. Bidlake completed her bachelor of computer science at UNB concurrently with her teacher's certificate and taught in the New Brunswick public school system for 11 years before returning to UNB to complete her master's degree in computer science.
She joined the faculty of computer science in August 2016 and when the opportunity to lead Cyber Girls appeared, she jumped at the chance to use her expertise to give middle school girls the confidence to explore computer science.
"I just want to dispel that 'I'm not good with computers' feeling that some people have about technology," says Ms. Bidlake. "Come and we'll show you how to use the technology and once you get past how to use it, you can focus on how to solve problems with it."
"I'm hoping it will give them the confidence to explore areas of computer science and IT in general."
Cyber Girls will take place Feb. 25 and March 25, from 9:30 a.m. to noon, in the Information Technology Centre, ITC415, 550 Windsor Street on UNB's Fredericton campus. The sessions are free, but registration is recommended as space is limited.
Media contact: Claire Geldart
Photo credit: Maria's Portrait Studio